Bayview Bridge Replacement
Work to replace the Bayview Bridge will start on Monday, April 25.
A temporary bridge will be constructed adjacent to the existing bridge. Two-lane traffic will be maintained for all traffic on Route 6 during construction of the temporary bridge.
The temporary bridge will have two lanes and will also have a separate lane for pedestrians and cyclists. 
Motorists are advised to use caution entering and driving through the site. 
Target date for temporary bridge open to all traffic: July 2022.
Target date for new bridge open to all traffic: January 2023.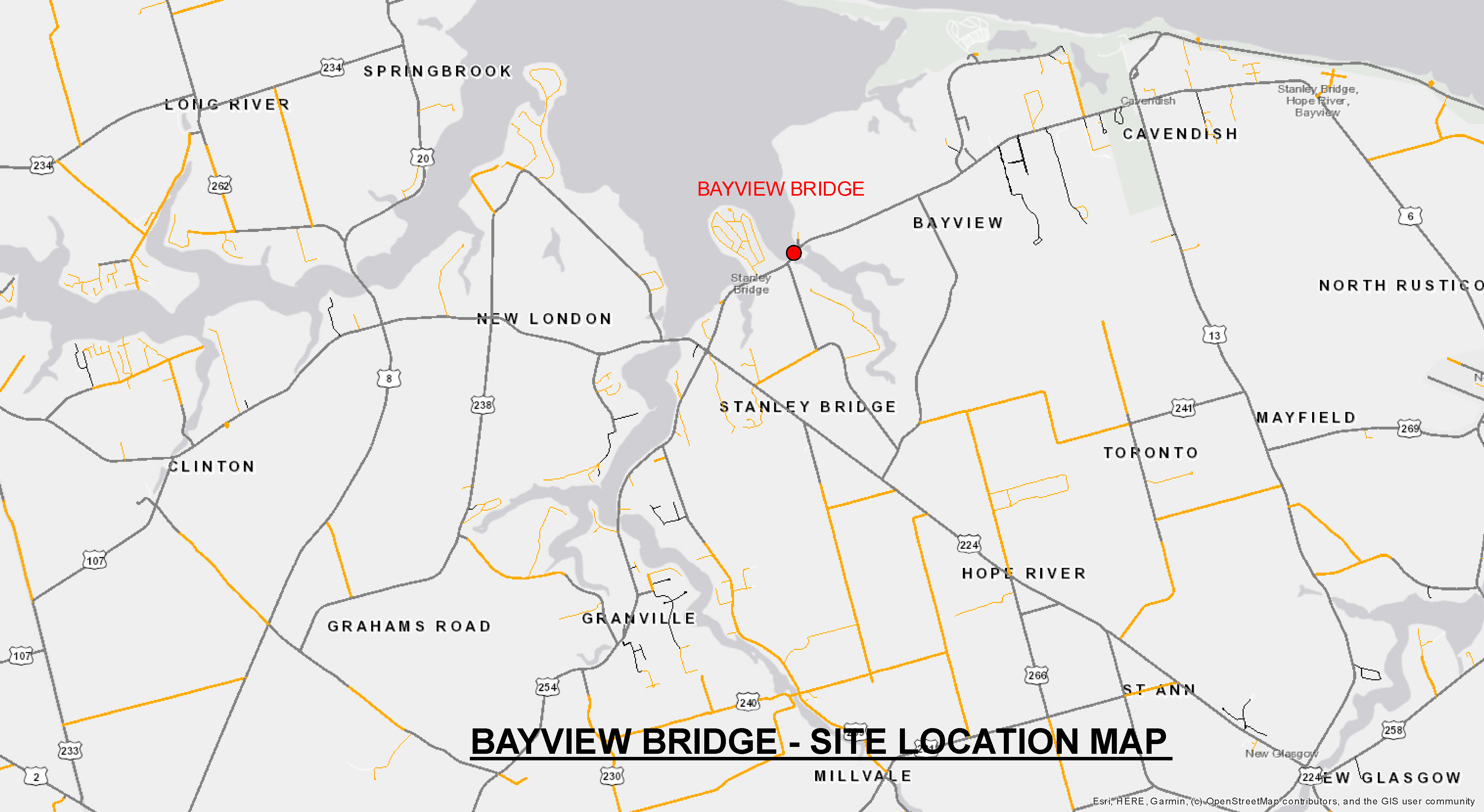 Media contact:
April Gallant
Department of Transportation and Infrastructure
aldgallant@gov.pe.ca
Last Updated Date
Friday, April 22, 2022 - 11:20am