Glenwilliam Rte 324 - Structure Replacement
Work to replace an existing drainage structure, located on the Peter Road (Route 324) in Glenwilliam, is slated to begin on Monday, May 2nd. Work is expected to be complete by June 17th.
 
Local traffic only will be allowed on Route 324 for the duration of the project. Motorists are advised to follow the detour signage at Route 4 and Route 24. 
Site location (see image).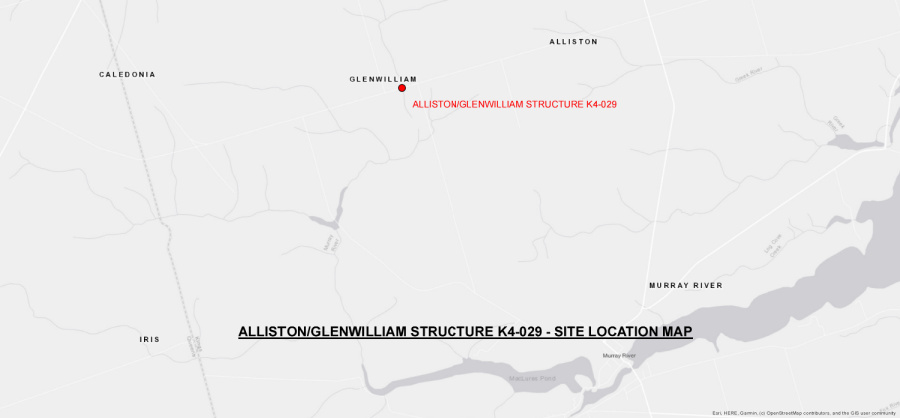 April Gallant
Senior Communications Officer
Transportation and Infrastructure
agtremere@gov.pe.ca
 
Last Updated Date
Friday, April 29, 2022 - 3:59pm