Roxbury Rte 12 Structure Replacement
Work to replace an existing drainage structure, located on Route 12 Cascumpec Rd, will begin on Monday, May 31st. 
Route 12 in Roxbury will be closed for the duration of the project, with the exception of local traffic. Motorists are advised to follow the detour signage at Route 142 and Route 2. 
Work is expected to be complete by July 2nd.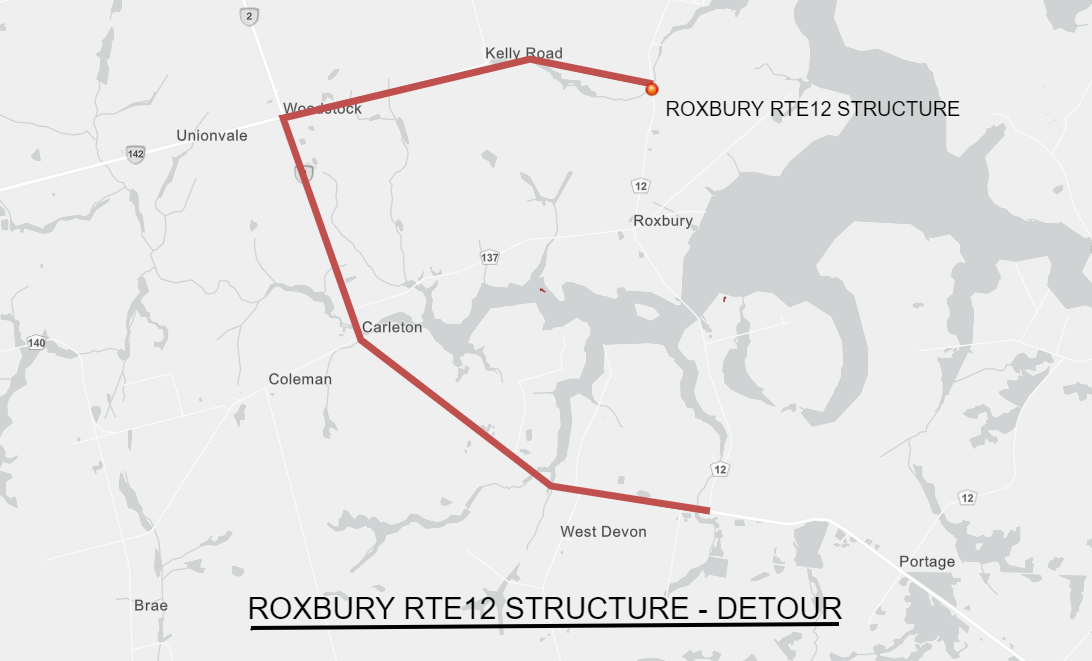 Last Updated Date
Thursday, May 27, 2021 - 4:27pm