View Oyster Monitoring Results
The Oyster Monitoring Program (OMP) is a technical service provided to oyster growers since 2001. The OMP primarily serves to provide information on spat-fall prediction to oyster farmers to assist them in determining when to deploy their spat collectors. This is accomplished through the monitoring of the number and size of oyster larvae in water samples collected from various sites throughout the province. This information is collected between June and August every year.
You can receive the weekly results of the oyster spat surveys by telephone recording or on this website:
To receive the weekly results of the oyster spat surveys, call 1-888-831-5801 or 1-902-831-5801.
View most recent water temperatures at Oyster Growth Water Temperatures (not updated during Winter).
View historical and current water temperatures collected at PEI mussel and oyster monitoring sites using the Water Temperature Visualization Tool.
There are two graphing tools; users can either select one site with multiple years of temperature data (top graph) or select one year with multiple sites (bottom graph).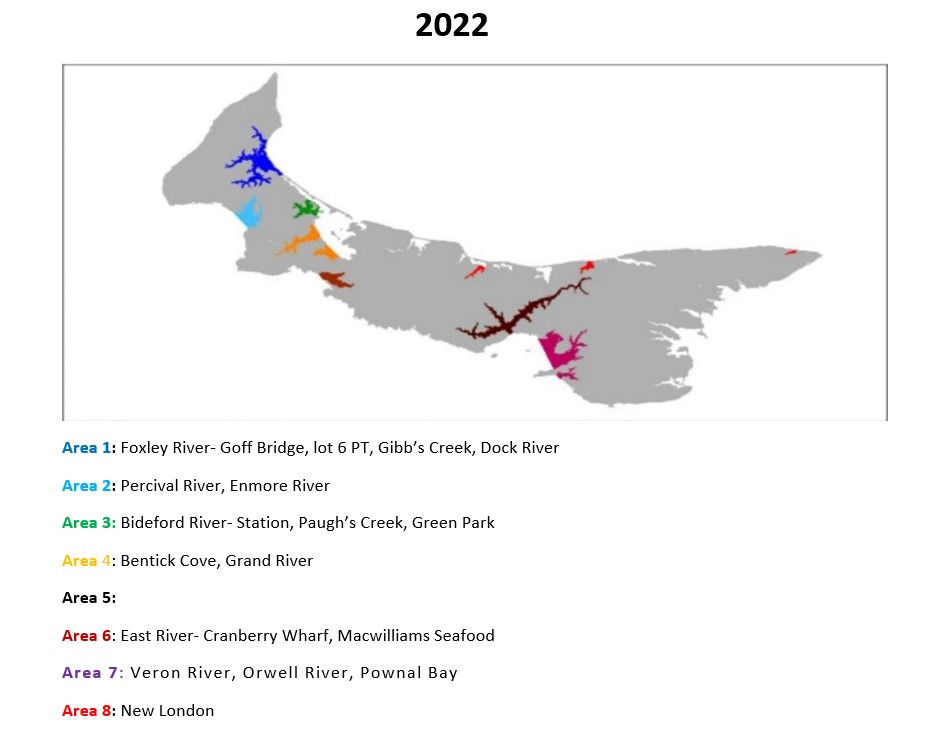 Oyster spat sample results include: 
Surface water temperature at sample collection date/time 
Salinity Level
Oyster larvae data for each sample collected: 

Total number present 
Concentration: Low (1-5 larvae); Medium (6-19 larvae); High (20-99 larvae); and Very High (≥ 100 larvae) 
Size range (smallest to largest) 
Total number greater than 250 microns (>250) 

Spat recruitment for each sample collected: 

Total number counted on sample's scallop shell collectors 
Average number per square cm (spat/cm2) 

Additional comments of interest may be included