The Eastern Oyster (Crassostrea virginica) has a long history of production in Prince Edward Island.  The Island is the second largest oyster producing province in Canada and the largest oyster producer in Atlantic Canada.  Oysters are harvested from the majority of rivers, bays and estuaries around the Island; however, the western portion of the Island is home to the majority of oysters. The Island industry is unique in that our oyster harvest comes from both our long standing and storied public fishery, as well as a new and developing cultured oyster industry.  In 2014 there were 7.3 million pounds of oysters harvested at a landed value of 9.9 million dollars.
What is oyster aquaculture?
The oyster aquaculture industry has seen encouraging development over the last decade and includes culture on both bottom and off-bottom (surface) leases. There are multiple growing techniques and varying types of gear utilized by the industry, however, recently the utilization of gear that floats near the surface has become the aquaculture industry standard.  Currently, there are 820 oyster culture sites accounting for a total of 7,296 acres of oyster leases.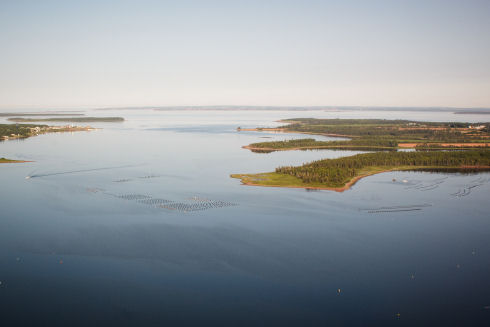 How do we grow oysters on the surface?
1. Spat Collection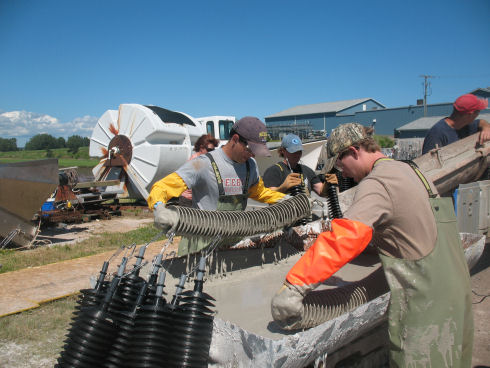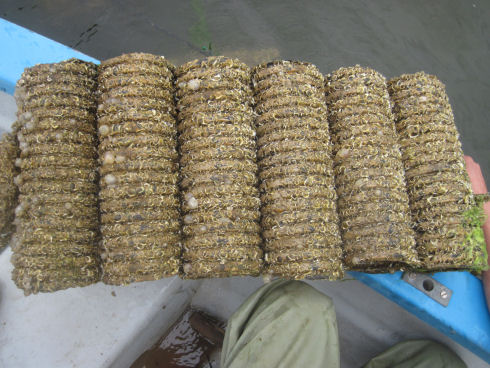 2. Harvesting Seed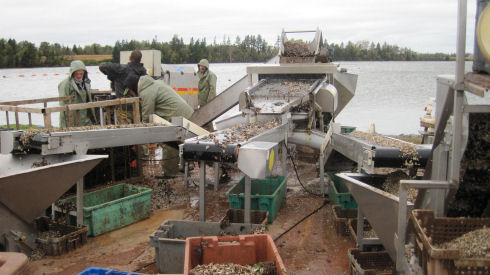 3. Oyster Grow-out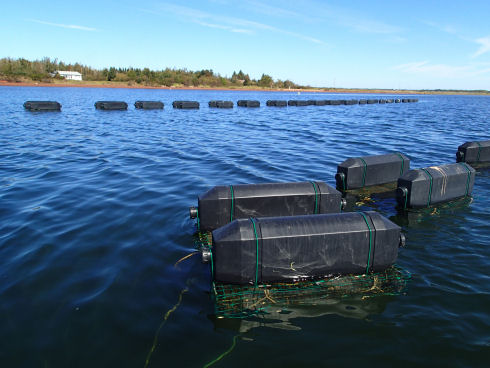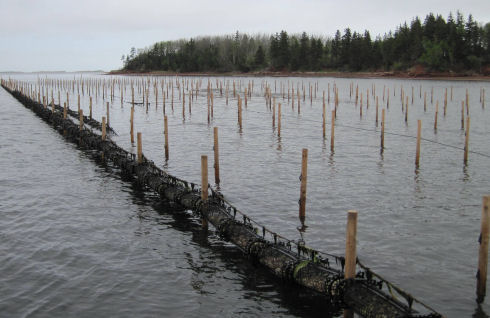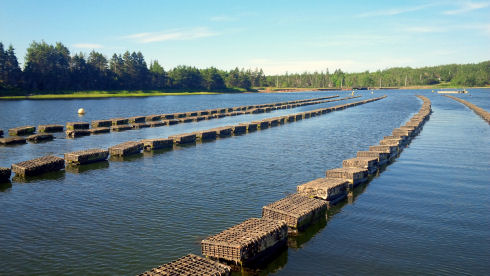 4. Maintanance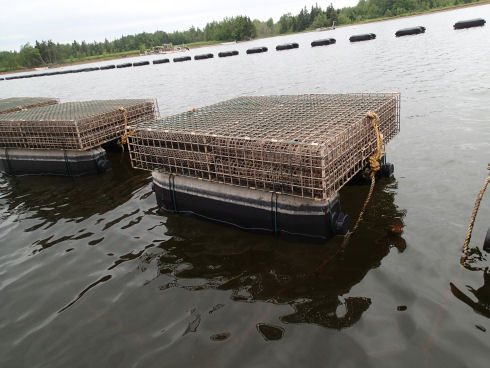 5. Harvest and Grading