INSTRUCTIONS: Click on map for a larger image.
Project Overview
Xplornet will upgrade and expand the existing broadband network to reach underserved communities in Prince Edward Island. Xplornet will provide fixed wireless coverage to 17,000 civic addresses across Prince Edward Island and Fibre-to-the-premise coverage to over 3,000 civic addresses. Xplornet will build out a rural broadband network that will provide 50/10 Mbps Internet speeds to rural homes. Upon the completion of the projects, accessible speeds will be 100/10 Mbps. The project is expected to be complete by September 2023.
Fixed Wireless
Xplornet's project includes the construction of 8 new macro towers in addition to upgrades to its existing fixed wireless tower sites. The construction of these 8 new towers is now complete and offering LTE service in the following areas:
Borden-Carleton
Cornwall
Georgetown
Urbainville
Summerside
Ellersllie
Irishtown
Belfast
Across Prince Edward Island, 37 mini macro towers will be installed to enhance signal and service availability.
Tower Locations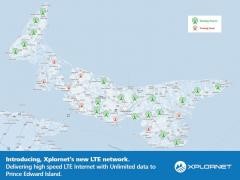 Island Coverage

Coverage by County
| Prince County | Queens County | Kings County |
| --- | --- | --- |
| | | |
Fibre-to-the-premise
Fibre-to-the-premise services launched for residents in the Vernon Bridge area. For information on service availability at your premise, enter your address at https://www.xplornet.com/shop/internet-packages
Fibre construction is broken down into 12 sections, not all cross sections include Fibre-to-the-premise. As of May 2022,:
1 section has launched Fibre-to-the-premise service
3 sections are installing fibre
5 sections are completing preparations for fibre installation
3 sections are finalizing applicable permits and approvals
Two contractors are working on the design and build of the fibre.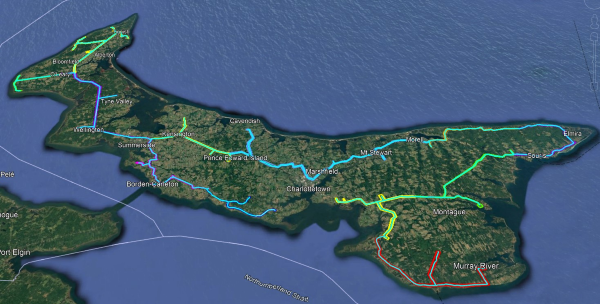 Fibre-to-the-premise coverage maps and schedule:
*Fibre-to-the-premise maps coming soon.