Members of the Premier's Youth Council
The Premier's Youth Council advises provincial government on ways to enhance programs, policies, strategies and resources for youth.
Member Bios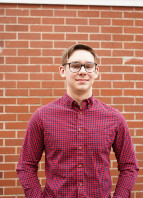 Adam Mackenzie  - A lifetime resident of Sherwood, Adam is studying Sustainable Design Engineering at the University of Prince Edward Island. Adam is an active member of the UPEI Student Union Council. He also volunteers his time each week with Special Olympics PEI in the Youth Multi-Sport program and the Sherwood Parkdale Skating Club working with sledge skaters. Adam has held many other leadership positions, including Charlottetown Rural High School Student Council President, Leadership Camper at Camp Triumph, and Charlottetown Rural High School Valedictorian, to name a few. Adam enjoys spending time with friends and keeping up to date on the world of Canadian politics. Additionally, Adam has a passion for helping to create a better Province and world and strives to do this every day by helping others when he can.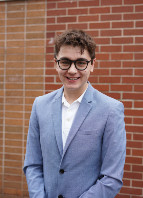 Brandon MacKinnon - A proud Islander & Canadian residing in Charlottetown, Brandon MacKinnon is a Provincial and National debate champion. Graduating as an Honours roll student from Charlottetown Rural High School, he will be attending UPEI in the fall majoring in Political Science. Brandon has always had strong academic excellence in school and a love for education while continuing to be involved in his community, advocating for bilingualism, engaging fellow peers and students in debate, Model United Nations, and Mock Parliament. Brandon also founded CRHS's student run Model United Nations club and was elected as Student Council Vice President in fall 2020. In his spare time, Brandon enjoys running and hiking on the many picturesque trails on PEI. His passion for community involvement and contribution has allowed him to love Prince Edward Island, and has always pushed him to further better our small but strongly united Island making sure Island youth have the best opportunities at their grasp to better their future in education, careers, and quality of life.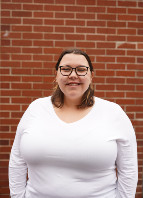 Chloe Greenan - Born and raised in Kensington, Chloe graduated from Kensington Intermediate Senior High in 2019 and now attends the University of Prince Edward Island where she studies political science and philosophy. In the summer, Chloe works at a daycare and cleans cottages. For the past 15 years, Chloe has been involved in the Girl Guides of Canada as a girl member and now as an adult she is the leader of the 1st Charlottetown Sparks. In addition to her leadership in GGC, she also holds the position of Youth Forum Coordinator for the NBPEI Council. Chloe is passionate about politics and misses sitting in the legislature pre-COVID, listening to QP. After her undergraduate, Chloe wishes to pursue law and someday be in a place of leadership in government. In her free-time, Chloe enjoys the beach, board games, and reading. Chloe is beyond excited to represent the youth of PEI in her upcoming work through the Premier's Youth Council and continue to make PEI accessible for all Islanders.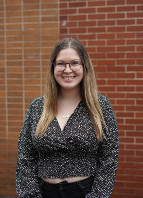 Dakota MacWilliams - A resident of Borden-Carleton, Dakota MacWilliams currently attends Dalhousie University's Faculty of Agriculture in Truro, NS. Dakota is working towards a Bachelor of Agriculture and a Bachelor of Business Administration, majoring in International Food Business. She has volunteered with Canadian Blood Services, Dalhousie's Incoming Student Orientation, and Dalhousie's AgriLeadership Conference. Dakota is currently serving on the Dalhousie Urban Garden Society Grant Committee, helping provide monthly bursaries to students experiencing food insecurity. She has also co-founded a Jack.org Chapter on Dalhousie's Agricultural Campus, acting in a leadership role to identify and dismantle barriers to positive mental health.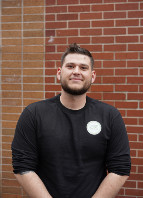 Drew Bernard - A proud Mi'kmaq resident of Lennox Island First Nation, Drew began his career working out of province in the oil and gas industry following two years of study in commerce at McGill University. Returning to PEI, Drew took his interest and experience in energy to chart a fresh path forward in the thriving sector of renewable energy. Now a recent graduate of the Energy Systems Engineering Technology program at Holland College, Drew is working diligently as the project coordinator of the Lennox Island Renewable Energy Initiative to develop a community scale energy project that will lead the charge of rural PEI's transition to a green future. Additionally, Drew has recently completed construction of the Mi'kmaq Confederacy Urban Indigenous Center in downtown Charlottetown as the Assistant Site Superintendent and is currently working with Maritime Electric as an intern to gain experience in utility management.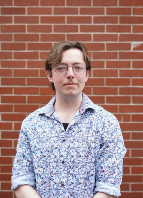 Dylan MacDonald - A resident of York, Dylan is currently attending the University of Prince Edward Island for a Bachelor's degree in Business Administration. Dylan has supported various non-profits and organizations such as the Welcoming Committee, Student Union, and WE Charity. Dylan is passionate about engaging youth in government and the community, addressing affordable housing and providing proper healthcare for all. They are an avid reader and actor. They like to spend their free time educating themselves on different issues and perspectives. They look forward to providing a clear voice for youth across Prince Edward Island.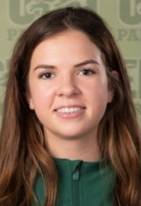 Gemma Shea - Is a resident of Tignish. She  is currently attending UPEI where she maintains academic excellence in the  Bachelor of Science (Honours) in Kinesiology. In conjunction with being a dedicated student, Gemma is also a UPEI track and field athlete, a UPEI cheerleader, and an active member of the UPEI Kinesiology Society. Gemma volunteers with the Run Jump Throw Program, Bunny Rabbit Cross Country Ski, Westisle Men's Basketball Team, and the Tignish Seniors Home. Gemma is passionate about helping others whenever she can.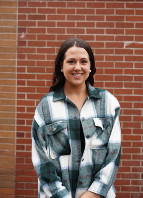 Kate Compton - A resident of Morell, Kate recently completed her third year of study at St. Francis Xavier University where she is pursuing a Bachelor of Science in Nursing degree. Since beginning her post-secondary education, she has been an active member of the StFX Nursing Society: in which she holds both positions of Society Co-President and Class of 2022 Representative. In these roles, Kate has, and continues to coordinate resources that support nursing students in reaching their academic goals. In addition to her work with the StFX Nursing Society, Kate also volunteers with other community and health related initiatives. Growing up, she competed in multiple sports at local, provincial and national levels, and continues to lead an active lifestyle. Kate's love of sport has guided her in her volunteer endeavours which include coaching at the KC Blades Learn to Skate Program for both adults and children, as well as coaching for Special Olympics. In her spare time, Kate enjoys running and spending time with family and friends.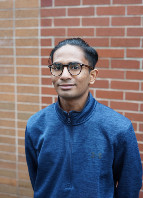 Michael King is a resident of Stratford. He is originally from Africa and immigrated from the UAE to PEI in 2018. Whilst living in the UAE, he was exposed to various education systems including the American, British and IB systems. This proved to be invaluable as he gained basic knowledge of French, Mandarin and Arabic. From a young age Michael has been involved in community groups. Michael's efforts were published in a social responsibility book honoring Nelson Mandela's 67 years of public service. He is currently enrolled in Charlottetown Rural High School and is an Army Cadet with the 20 Stratford core. He is also the MAC representative and treasurer for the 4h Wheatley River Club. Michael is excited to live on PEI and be part of the development of a diverse Island culture.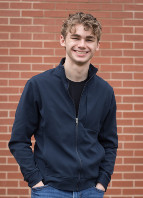 Oliver Batchilder - A resident of Cornwall, Oliver Batchilder is a member of the Bluefield High School Class of 2021. He will be studying Philosophy, Politics, and Economics at Mount Allison University in the fall of 2021. In high school, Oliver has been an active member of the Bluefield Student Council, where he has organized fundraisers and activities such as the Students' Concerns & Solutions Workshop. He also worked to establish the Bluefield Debate Club, and as an accomplished public speaker, has represented PEI at the national level in various effective speaking competitions. He is the Commander of 60 Confederation Royal Canadian Air Cadet Squadron, where he has worked to implement changes to the parade format to promote inclusivity. In addition to his various partisan involvements, he has also been active in community organizations such as the Town of Cornwall, Mikinduri Children of Hope, Cornwall Line Dancing, Young Voters PEI, and Art in the Open. Oliver is currently a host at a local pub and a co-op student with the PEI Museum & Heritage Foundation.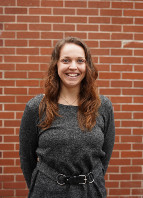 Rose Leger - A resident of Tryon, Rose graduated (as a single mom) from the University of Prince Edward Island in 2017 where she obtained a Bachelor of Education with a specialization in Adult Education. Upon graduating, Rose received the Faculty of Education Prize: "awarded to a graduating Education student who has embodied the principle of social justice, collaboration, and global mindedness, and who has achieved a high level of scholarship and involvement throughout the B.Ed. program." Throughout her life, Rose has gained personal, educational, and employment-related experiences that have helped shape her understanding of diversity, marginalization, and oppression. Her first-hand experiences with the foster care system, adoption system, a therapeutic riding association, after-school programs for youth, tutoring for learning accessibility services, and teaching learners of another language; along with her personal six-month student exchange experience in Japan, have contributed to Rose's diverse exposure to many of the social injustices youth are face with today. Rose is passionate about working with and advocating for youth. She looks forward to being a member of the council and collaborating with a diverse group of youth.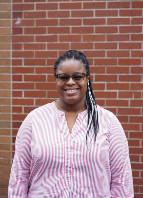 Shantol Clarke - Shantol Clarke moved to Prince Edward Island four years ago with her family. She loves the rolling hills, the quietness, and the people on the Island. Shantol and her husband Tevin have two beautiful girls and a dog name Bubbles. She love living in the country and stargazing. Currently Shantol is an Accountant and loves volunteer in her community. She is ecstatic to be part of the Premier's Youth Council and hopes to transform and create programs for all youth across the Island so that they will grow up and become great citizens here on PEI.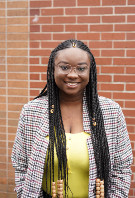 Amirah Oyesegun - is a recent graduate of the University of Prince Edward Island where she obtained a bachelor of science in foods and nutrition and she is currently working in this field as a dietetic intern. She is also the Vice President of BIPOC USHR, a non profit organization which advocates for PEI's marginalized communities. Amirah is passionate about food justice and food sovereignty on PEI and is currently advocating for increased dietitian and nutrition services on PEI.
Maikayla MacPhail