Members of the Premier's Youth Council
The Premier's Youth Council advises provincial government on ways to enhance programs, policies, strategies and resources for youth.
Member Bios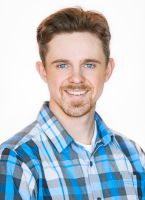 Sean MacPhee - A resident of Bonshaw, Sean graduated from the University of Prince Edward Island in 2018 where he obtained a Bachelor's degree in Business Administration. He works in the construction industry and has experience as a small business owner. Sean is a volunteer member of Enactus UPEI, a team that supports the advancement of economic, social and environmental health across Prince Edward Island. Through Enactus UPEI, Sean worked specifically with the Financially Fit and Treeternity projects, giving presentations to students on financial literacy and encouraging fellow Enactus UPEI members to take part in environmental initiatives. Sean is also a volunteer at Long Creek Church where he assists with site maintenance and community events. In his spare time Sean enjoys playing sports and keeping up-to-date on business and the economy.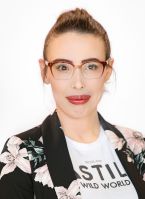 Sarah Outram - A resident of Sherwood, Sarah Outram graduated from the University of Prince Edward Island in 2017 where she obtained a Bachelor of Environmental Science in Biology and a minor in English Literature. While attending university, Sarah was active on the UPEI Student Union Council where she worked in collaboration with the Alumni Association to provide guidance to fellow students with choosing career paths. In addition to her work on the UPEI Student Council, Sarah also volunteered with the New Student Orientation Program, acting in a leadership role helping incoming students acclimatize to university. Sarah also volunteered her to time to assisting Masters and PhD candidates with research and volunteering for the American Kestrel Project.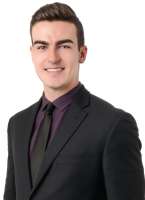 Brooks Roche - Hailing from Montague, Brooks Roche is a nationally recognized student-athlete and leader. After two years of top achievement in the University of Prince Edward Island's Bachelor of Science program, Brooks has maintained academic excellence in his current architectural studies in the Bachelor of Environmental Design Studies program at Dalhousie University in Halifax, NS. Brooks has led and volunteered for a wide variety of community, health, and sport causes over the years including the Juvenile Diabetes Research Foundation, Diabetes Canada, the Sandra Schmirler Foundation, Curling Canada, the PEI Curling Association and Sport PEI to name a few. Brooks has demonstrated strong leadership from a young age and has a passion for improving his community, province and surrounding world.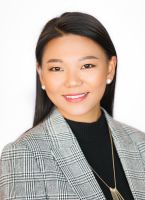 Teresa Tu moved to Charlottetown at age of 16 for the education adventure. She graduated as an international student from the University of Prince Edward Island in 2016 where she obtained a Bachelor's degree in Business Administration with a specialization in Finance, a Minor in Economics and a Co-operative Education Designation. Tu was a member of the UPEI Student Union Council and she worked with the Buddy Program connecting international students with domestic students through planning, coordinating and executing events. In addition to UPEI campus work, Tu has been an active volunteer for local community events. After living here for close to a decade, she has fallen in love with this Mighty Island and now calls it "home".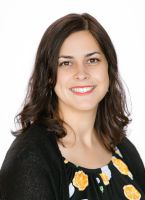 Tayte Willows - A resident of Charlottetown, Tate Willows graduated from the University of Prince Edward Island in 2016 where she obtained a Bachelor of Science with a Major in Family Science. While attending university Tayte worked with the UPEI Student Union as the Science Representative and also volunteered with the advocacy team. Tayte worked closely with New Student Orientation to engage students as they acclimated to UPEI. Tayte currently works with the Canadian Mental Health Association working with communities across the Island to provide support in the development of new programs and services and also through sharing resources on mental health. Tayte developed the Provincial Suicide Prevention Strategy and coordinates the I'm Thumbody Program. In addition to her professional experience Tayte is an active volunteer who has worked with youth through volunteering with Deep Freeze, Frost Bite and Canoe Cove Christian Camp.