Members of Youth Futures Council
The Youth Futures Council advises provincial government on ways to enhance programs, policies, strategies and resources for youth.
Member Bios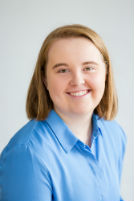 Olivia Batten - A French-immersion grade 11 honours student from Alberton, Olivia Batten is involved with Westisle Composite High School's Student Council. Olivia also takes an active role in the Rotary Youth Parliament and works as a Page in the Legislative Assembly. She is passionate about music, as shown through her numerous regional and international awards as both a solo drummer and as a band member with the College of Piping in Summerside. Olivia volunteers extensively in her community, including producing a video submission, which ultimately won her local elementary school 1,500 new books.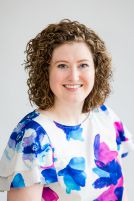 Alexandra Dalton - Having grown up on a beef and potato farm outside of O'Leary, Alexandra Dalton moved to New Brunswick for eight years for her post secondary education. During her studies, she volunteered extensively within executive positions with UNB International Law Society; UNB's Law Pro Bono Students Canada Chapter; the Atlantic International Studies Organization and she was an elected councillor at Mount Allison University's Students' Administrative Council. Having moved back to PEI permanently in the spring of 2015, Alexandra would speak to the challenges young people face in returning to the Island, notably surrounding employment issues.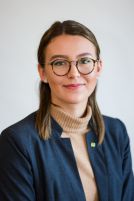 Emma Drake - A resident of Morell, Emma Drake graduated from Charlottetown Rural High School in 2016 where she was an engaged debate club member before embarking on a year-long experience as a Rotary Youth Exchange Ambassador studying in an all-French school in Belgium. Emma returned to Prince Edward Island this summer and is now studying International Business at UPEI and is a member of the Political Science Club and the International Studies Club.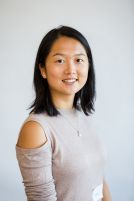 Vivian Huang - A grade 11 International Baccalaureate student of Colonel Gray who is actively involved in her school's Key Club, badminton and cross-country teams. Vivian volunteers extensively in her spare time. She also organizes an art camp which leads to a weekly junior youth group at the Prince Edward nursing home. She works with junior youth as a facilitator, and plans service projects for senior residents with the group every Sunday. Through a joint project with the PEI Association for Newcomers to Canada and Equitas, Vivian, along with other young leaders in the Speaking Rights group, is developing a community action project with the aim to debunk stereotypes that society has placed on youth.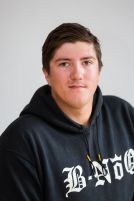 Daren (Brezlyn) Knockwood
Brezlyn is actively engaged in his home community of Scotchfort within the Abegweit First Nation as a leader of a community garden group. Through the group, he teaches young people how to live off the land through hands-on learning opportunities and soft-skills development. Brezlyn is passionate about ensuring youth and others in his community have access to fresh, locally grown, healthy vegetables.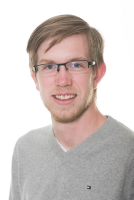 Robert Larson—From an early age, Robert Larson has expressed keen interest in community involvement. Throughout high school, he played a key role with student government council at Three Oaks Senior High School. Robert's past experience as Chair on the Constitution and Bylaws Committee will lend greatly to the work of the Youth Futures Council as it reviews policies and programs within government relating directing to young Islanders. Robert has also been involved with the Albany Centennial 4H Club, two as president. His leadership and experience surrounding the high school demographic will provide insight to the Council surrounding the transition from high school to post secondary and into the labour force.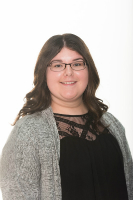 Kenzie Lund—Identified as an emerging young leader, Kenzie Lund is currently in grade 11 at Three Oaks Senior High. This is her second year on the Youth Who Care Board at the Prince County Hospital. In her role on the Board, she has assisted in fundraisers and monthly Board meetings. Kenzie believes membership with the Youth Futures Council will provide her with an opportunity to give back to her community. With ten years of dance experience, Kenzie will also bring an arts and cultural lens to the Council.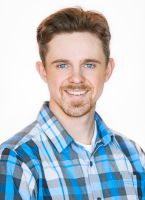 Sean MacPhee - A resident of Bonshaw, Sean graduated from the University of Prince Edward Island in 2018 where he obtained a Bachelor's degree in Business Administration. He works in the construction industry and has experience as a small business owner. Sean is a volunteer member of Enactus UPEI, a team that supports the advancement of economic, social and environmental health across Prince Edward Island. Through Enactus UPEI, Sean worked specifically with the Financially Fit and Treeternity projects, giving presentations to students on financial literacy and encouraging fellow Enactus UPEI members to take part in environmental initiatives. Sean is also a volunteer at Long Creek Church where he assists with site maintenance and community events. In his spare time Sean enjoys playing sports and keeping up-to-date on business and the economy.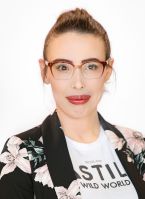 Sarah Outram - A resident of Sherwood, Sarah Outram graduated from the University of Prince Edward Island in 2017 where she obtained a Bachelor of Environmental Science in Biology and a minor in English Literature. While attending university, Sarah was active on the UPEI Student Union Council where she worked in collaboration with the Alumni Association to provide guidance to fellow students with choosing career paths. In addition to her work on the UPEI Student Council, Sarah also volunteered with the New Student Orientation Program, acting in a leadership role helping incoming students acclimatize to university. Sarah also volunteered her to time to assisting Masters and PhD candidates with research and volunteering for the American Kestrel Project.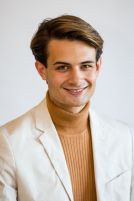 John Ployer - A grade twelve honours student at Montague Regional High School, John Ployer believes in the power of communities and individuals in making their communities. He is currently in his ninth year as a 4H member in the Grand River East 4H Club and his second year as club president. His interest in impacting communities stems from his experience with PEI Farmers Helping Farmers, where he was selected as one of 11 youth to participate to a trip to Kenya in the summer of 2015. He had the opportunity to volunteer on farms, in schools, and at an orphanage. John is currently an executive on the Student Council at his school and is his school's representative as a Page for the Legislative Assembly of PEI.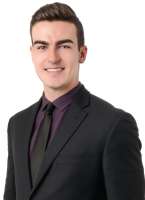 Brooks Roche - Hailing from Montague, Brooks Roche is a nationally recognized student-athlete and leader. After two years of top achievement in the University of Prince Edward Island's Bachelor of Science program, Brooks has maintained academic excellence in his current architectural studies in the Bachelor of Environmental Design Studies program at Dalhousie University in Halifax, NS. Brooks has led and volunteered for a wide variety of community, health, and sport causes over the years including the Juvenile Diabetes Research Foundation, Diabetes Canada, the Sandra Schmirler Foundation, Curling Canada, the PEI Curling Association and Sport PEI to name a few. Brooks has demonstrated strong leadership from a young age and has a passion for improving his community, province and surrounding world.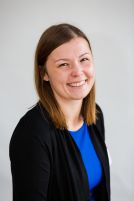 Moira Shaw— Moira Shaw's education and training brought her to the United States until September 2015 when she returned to rural PEI. Currently residing in Bloomfield, Moira is eager to re-establish her community connections in Western PEI by providing her services as a volunteer to the Prince County Exhibition and the Bloomfield 4-H Club. Her role as a Pediatric Speech Language Pathologist allows her to work with many children whom she is keen to improve the future for in PEI.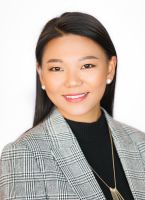 Teresa Tu moved to Charlottetown at age of 16 for the education adventure. She graduated as an international student from the University of Prince Edward Island in 2016 where she obtained a Bachelor's degree in Business Administration with a specialization in Finance, a Minor in Economics and a Co-operative Education Designation. Tu was a member of the UPEI Student Union Council and she worked with the Buddy Program connecting international students with domestic students through planning, coordinating and executing events. In addition to UPEI campus work, Tu has been an active volunteer for local community events. After living here for close to a decade, she has fallen in love with this Mighty Island and now calls it "home".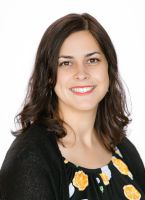 Tayte Willows - A resident of Charlottetown, Tate Willows graduated from the University of Prince Edward Island in 2016 where she obtained a Bachelor of Science with a Major in Family Science. While attending university Tayte worked with the UPEI Student Union as the Science Representative and also volunteered with the advocacy team. Tayte worked closely with New Student Orientation to engage students as they acclimated to UPEI. Tayte currently works with the Canadian Mental Health Association working with communities across the Island to provide support in the development of new programs and services and also through sharing resources on mental health. Tayte developed the Provincial Suicide Prevention Strategy and coordinates the I'm Thumbody Program. In addition to her professional experience Tayte is an active volunteer who has worked with youth through volunteering with Deep Freeze, Frost Bite and Canoe Cove Christian Camp.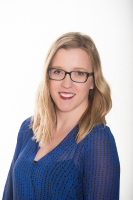 Nicole Wilson— A graduate of Holland College's Marketing and Advertising Program, Nicole Wilson is currently the Marketing Development Officer at Twin Shores Camping Area. She has a wealth of knowledge from her various positions within the marketing and communications industry on PEI, as well as the non-profit sector. Since the age of 13, Nicole has been an active community volunteer, especially with the Canadian Cancer Society. Her past work with the Canadian Cancer Society has been surrounding fundraising even planning, and advocating for tanning bed regulations, a smoke-free campus at UPEI, and the PEI catastrophic drug program. Nicole is passionate about PEI, with a particular interest in tourism and rural life.