Prince Edward Island's economic growth – measured as the total percentage increase of gross domestic product (GDP) – was solid over the past decade. GDP forecasts see modest growth continuing in Prince Edward Island, with average real GDP projected at 1.4 per cent in 2016, with the same forecast growth for 2017. In fact, the GDP growth forecast of 1.4 per cent for Prince Edward Island has the province leading the Atlantic region in 2016.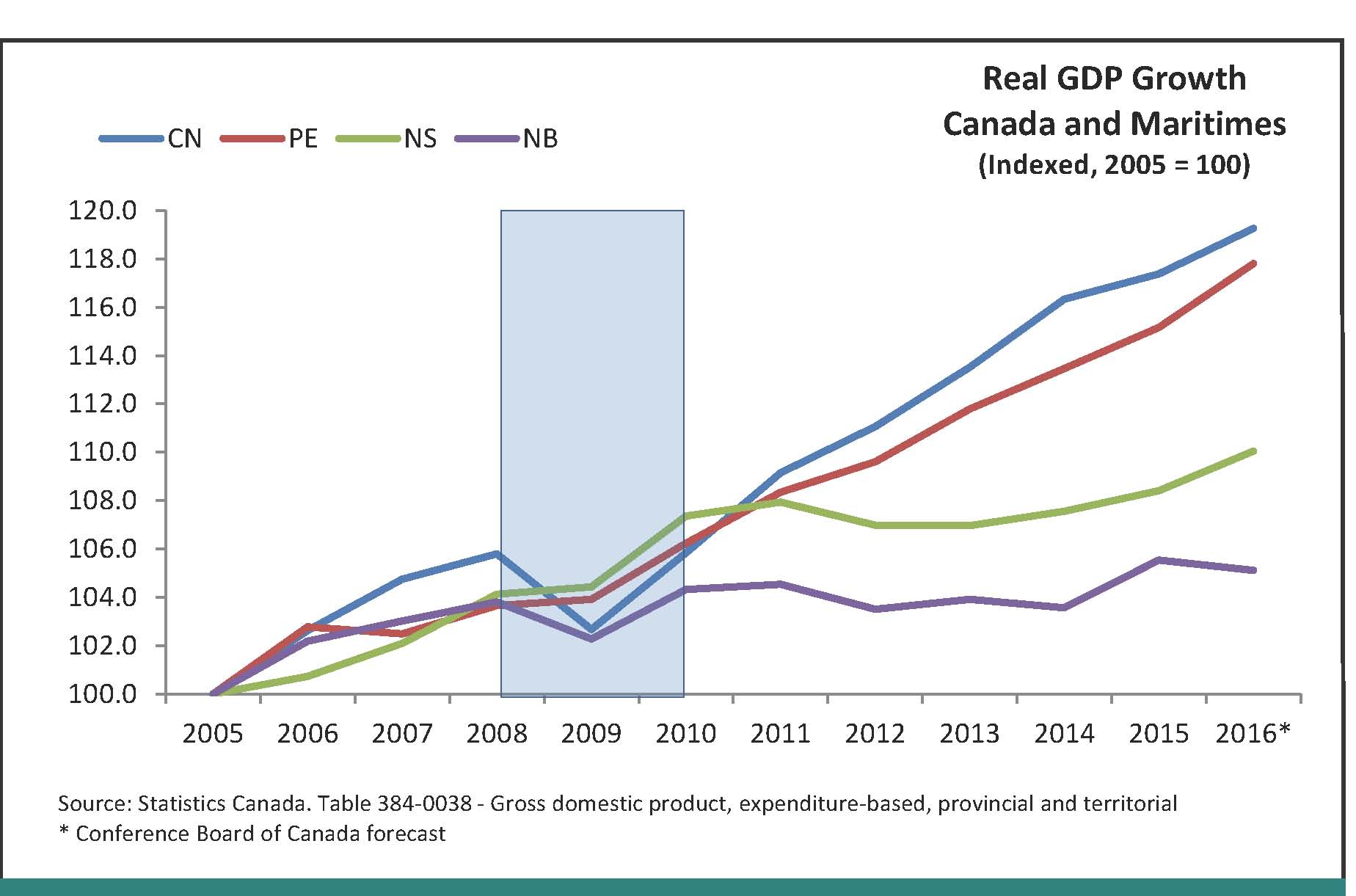 In 2015, provincial exports exceeded $1.3 billion, a new all-time high. So far in 2016, export performance has been strong on Prince Edward Island and continues to generate economic growth. Significant reductions in tariffs on a range of seafood products resulting from CETA and potentially TPP will help to increase export opportunities in non-US markets. This is part an overall trend in the diversification of the Island export trade.
"The province continues to benefit from a significant level of economic diversification. With each passing year, growing knowledge-based and high-tech companies in sectors such as pharmaceuticals, chemicals, information technology and—in particular—aerospace, are becoming more and more central to PEI's economic success."

- BMO Blue Book, October 2016
While we are deservedly proud of our expanding export story, one challenge for Prince Edward Island on the subject of trade is our balance-of-trade deficit. In short, we buy more than we sell. On an annual basis, we spend $1.3 billion more in purchases from outside the province than we generate in receipts from out-of-province sales. Sustainable growth will require Prince Edward Island to shrink this balance-of-trade deficit. It currently represents more than 20 percent of our total GDP.