Healthy School Food Program
The Healthy School Food Program is a universal school food program available to all students across Prince Edward Island during the 2020/21 school year.
The goals of the program are to:
provide healthy and affordable meal options to all students while using local food when possible;
ensure equitable access for all students through a pay-what-you-can model; and 
provide food literacy opportunities for all students.
What is the cost and how can I pay? 
The Healthy School Food Program is a pay-what-you-can model, with a maximum cost of $5 per meal.
Families and students have the option to pay what you consider affordable for you. It could be $1 and up to $5 for a single meal or nothing at all, if cost is a barrier. You may also choose to pay a different price from one week to the next week, depending on your family's financial situation.
How does the program work at my school?
The program is piloting three different models:  
1. In-house food service
Chefs are preparing food at Kinkora Regional High School for those students, as well as delivering food to Somerset Consolidated, Amherst Cove Consolidated and Englewood.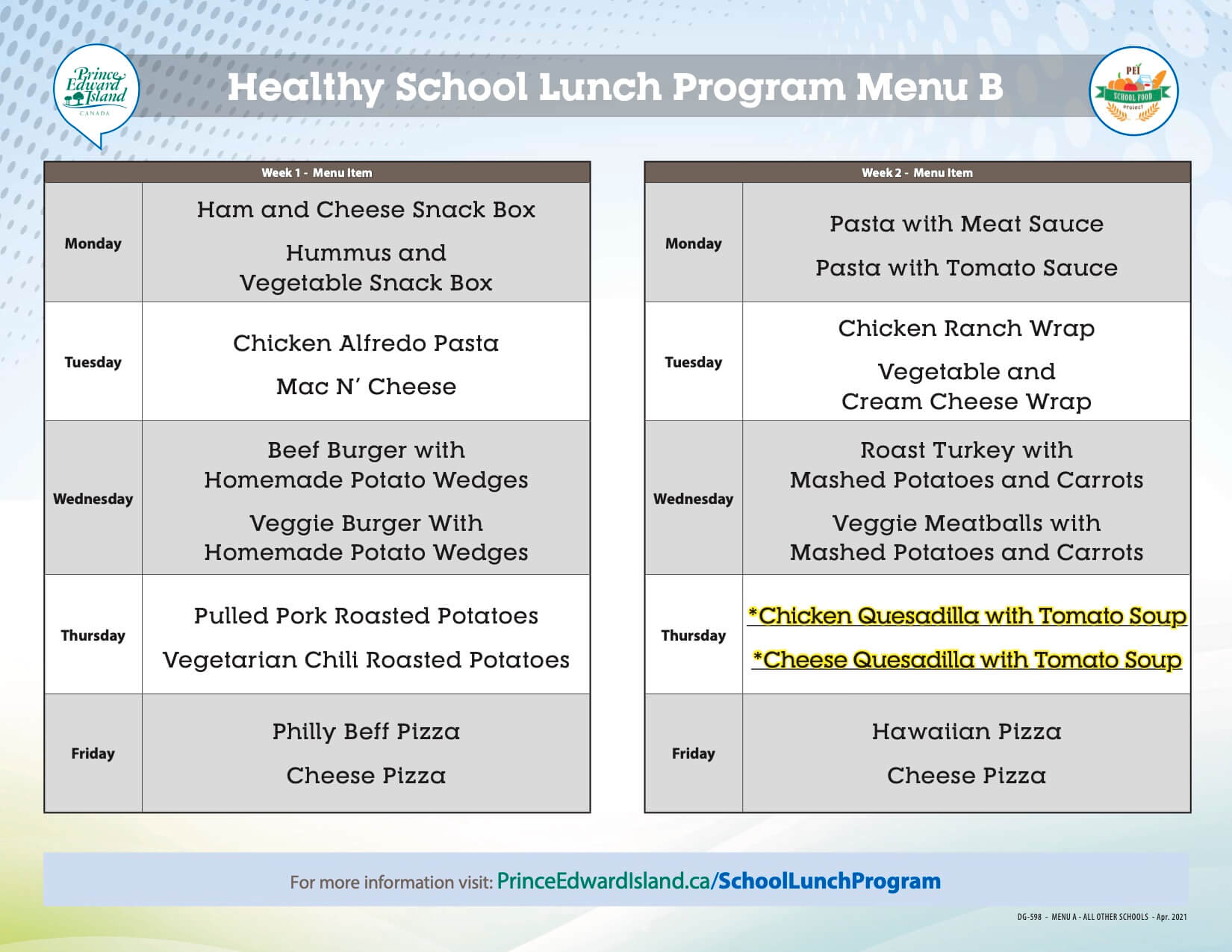 2. Regular school lunch vendors
Community centres and regular school lunch vendors are preparing and providing meals to École La Belle Cloche, École Evangeline, École Sur Mer, École Pierre Chaissons, École Francois Buote, and Montague Regional High School. These schools follow their own menu.
3. Local restaurants prepare and deliver meals to schools
Local restaurants are preparing and delivering meals to all other PSB school and École St. Augustin.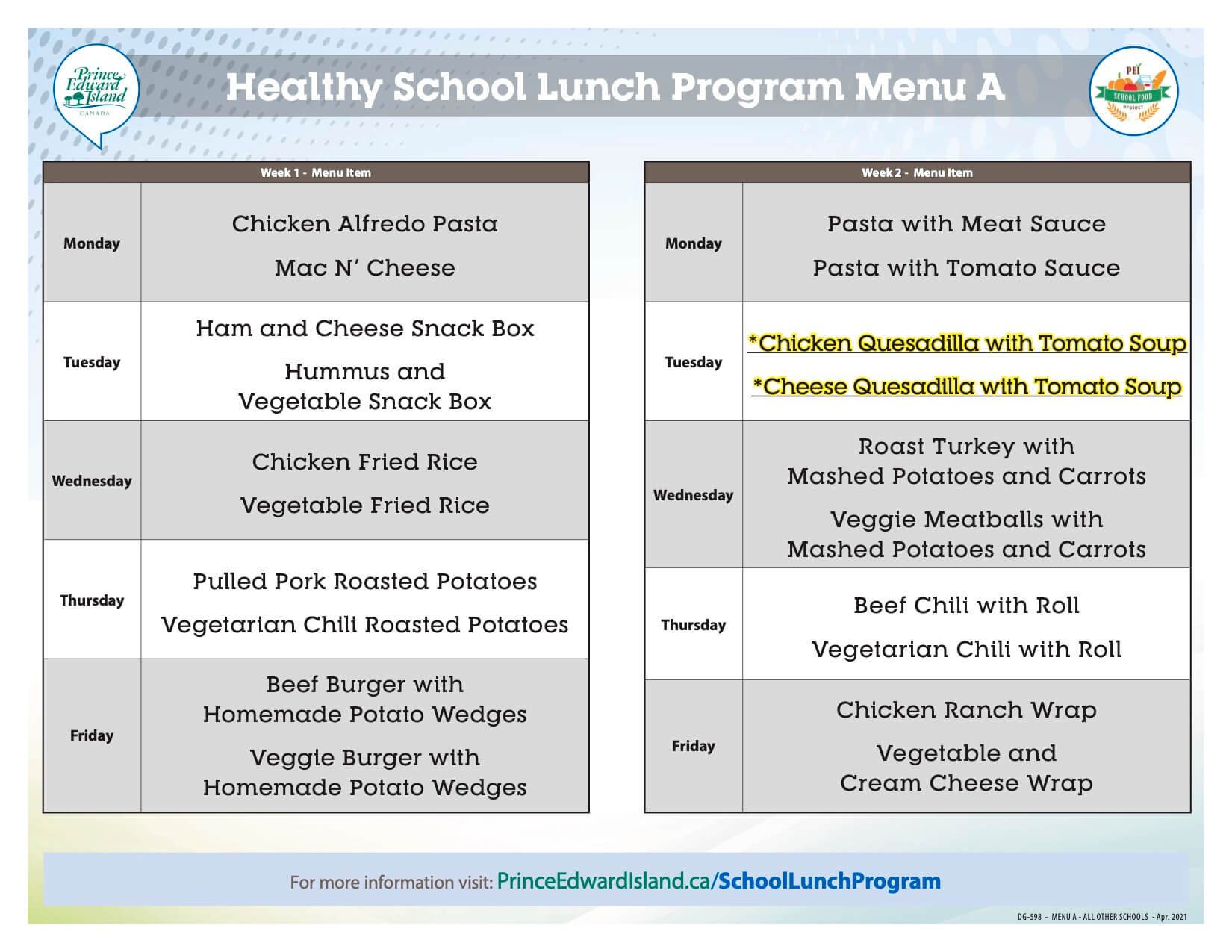 How can I sign up for the program?
Step 1: Sign up for the program at peischoolfood.ca
Step 2: You will receive an email with a username and password  
Step 3: Log in at peischoolfood.ca and order meals for two weeks at a time. You must complete your order the Friday before each new cycle. 
Example: 
Orders must be placed by Friday September 25 for lunches between September 28- October 9
Orders must be placed by Friday October 9 for lunches between October 12- October 23
Who can I contact for more information?
Healthy School Food Program
Telephone: 902-438-4895
Email: peischoolfood@edu.pe.ca