Healthy School Lunch Program
The Healthy School Lunch Program is a pay-what-you-can model available to schools across Prince Edward Island during the 2020/21 school year.
Six healthy school food pilots began in January 2020 at Kinkora Regional High, Amherst Cove Consolidated, Somerset Consolidated, Ecole Pierre-Chiasson, West Kent Elementary and Montague Regional High. The Healthy School Lunch Program has grown from that pilot to a universal healthy school food program.
Supporting local
Who is supplying the ingredients and preparing the meals?
Healthy ingredients will be sourced from PEI farmers, fishers and other local small businesses, when possible. A local vendor will prepare and deliver the meals to schools in communities across PEI each school day. The list of all vendors will be shared with families soon.
Providing affordable, healthy food
What is the cost and how can I pay?
The Healthy School Lunch Program is a pay-what-you-can model, with a maximum cost of $5 per meal.
Families and students have the option to pay what you consider affordable for you. It could be $1 and up to $5 for a single meal or nothing at all, if cost is a barrier. You may also choose to pay a different price from one week to the next week, depending on your family's financial situation.
A custom website will be used to make ordering and paying online easy.
Will the Healthy School Lunch Program be available to all students at all schools?
A healthy, hot meal option will be available to students at all schools beginning in the 2021-2022 school year.
Learning about food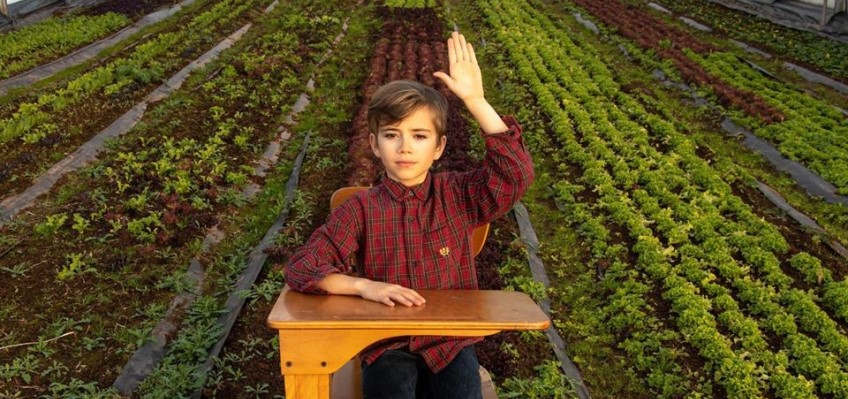 The Healthy School Lunch Program will also provide food literacy opportunities for all students and demonstrate that healthy food options can be affordable and meet the guidelines of Canada's Food Guide.
Who can I contact for more information?
Healthy School Lunch Program
Telephone: 902-438-4895
Email: peischoolfood@edu.pe.ca