Learning Partners Advisory Council Founding Members
The Learning Partners Advisory Council was established in 2016-2017 with the following founding members:
Hon. H. Wade MacLauchlan, Co-chair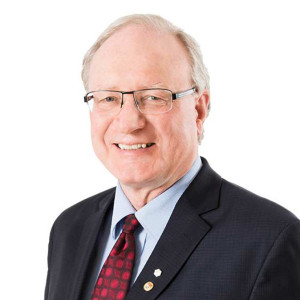 Former Premier, President of the Executive Council
Prior to entering provincial politics, Wade served as the University of Prince Edward Island President from 1999 to 2011. Previously, he was Dean of Law at the University of New Brunswick and a professor of law at Dalhousie University.
Anna MacKenzie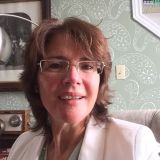 Eglington - Principal, Georgetown Elementary School
Anna MacKenzie is a mother of three and has been a teacher for 28 years; 12 of which have been in administration. Having taught in both Alberta and PEI, Anna's experience spans kindergarten through grade 12. As an administrator, she has served the  communities of Souris and Georgetown. Anna MacKenzie has three degrees from the University of Prince Edward Island: Bachelor of Arts (English), Bachelor of Education, and a Master of Education degree. She lives in Howe Point.
Moira McGuire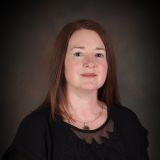 Wellington - Educator and assessment consultant, Lennox Island and West Prince
Moira McGuire is a seconded teacher working in assessment at the PEI Department of Education, Early Learning and Culture. She works collaboratively with Island teachers in the development and administration of literacy assessment at the primary, elementary and secondary levels for students enrolled in English, French Immersion and French First Language programs. Previous teaching assignments include working as a French Immersion teacher at Hernewood Intermediate School and as a grade 5/6 teacher at John J. Sark Memorial School, Lennox Island. Moira obtained her Bachelor of Arts degree from the University of Ottawa and her Bachelor of Education degree from St. Francis Xavier University. Currently, she is completing her Master of Education at the University of Calgary with a joint-specialization in assessment and languages and diversity. Mother of three children, she represents École Évangéline as a member of the board of La Fédération des parents de l'Île-du-Prince-Édouard. Previous community involvement includes serving on the boards of Pomme et Rinette Early Learning Centre and Cap-Enfants, the provincial Francophone family resource centre.
Tracy Michael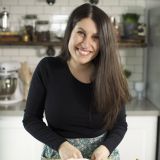 Charlottetown - Registered Dietitian and Co-Owner, Nourished Kitchen Dietitian Consulting
Tracy Michael works to improve Islander's health through nutrition by working with clients, facilitating cooking classes and providing workplace wellness presentations. Previously, Tracy was employed as a community dietitian in a variety of settings including the PEI Healthy Eating Alliance. Tracy's main role at the alliance was to support PEI Public School Branch schools to improve their healthy eating environments. This work included: monitoring and supporting school nutrition policy adherence; providing nutrition education to students, staff and parents; developing education resources for use in schools; and completing school food assessments. She also provided nutrition education and support in other community settings such as workplaces, recreation facilities and at publicly funded events. Tracy is passionate about improving the healthy eating environment in Island schools. She has gained valuable experience working at the PEI Healthy Eating Alliance and continues this work in her private practice.Tracy graduated with her Bachelor of Science from UPEI and furthered her education by completing the UPEI Integrated Dietetic Internship Program. Tracy is registered with the PEI Dietitian Registration Board and is an advocate for healthier food environments on PEI.
Natalie J. Mitton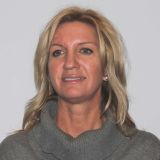 Charlottetown - Director of Programs, Holland College
Natalie J. Mitton is a graduate of UPEI with a Bachelor of Arts, major in French; and a Master of Education in Administration and Leadership, as well as a Bachelor of Education from Mount Saint Vincent. She was employed by the Eastern School District as a teacher of French Immersion at Stonepark Intermediate School; and as Vice-Principal of Charlottetown Rural from 2003-2009. In 2009, Natalie accepted the position of Program Manager of the Applied Sciences, Computer Studies, Engineering and Media programs at Holland College. In 2013, she became Director of Adult and Community Education, Curriculum and Instructional Development. Presently, she is the Director of Programs, Curriculum and Instructional Development at Holland College.
Natalie is an avid runner who completed the Boston Marathon in April 2009 and 2014. She and her husband Dr. Gregory A. Mitton own M5 Enterprises which comprises a number of business interests, including the Summit Centre Oral and Maxillofacial Surgery. They have also been co-chairs of the Red Cross Humanitarian Committee and are original sponsors of the Confederation Centre Young Company Award Committee. Natalie resides in Stratford with her husband and children who are actively involved with hockey, basketball, and various sports.
Peter Rukavina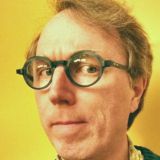 Charlottetown - Past President, PEI Home and School Federation
Peter Rukavina is a printer, developer and writer. In addition to operating Reinvented Inc., a Charlottetown consultancy, he is a visiting scholar at UPEI, Robertson Library where he serves as Hacker in Residence.  Peter's background is diverse, covering systems design, computer programming, graphic design, and printing. His research interests include open data, open government, open software, renewable energy, public transportation, GIS and mapping. He is Past- President of the L. M. Montgomery Land Trust, and Past-President of the PEI Home and School Federation. He lives in Charlottetown with his partner, artist Catherine Miller, and their son Oliver.
Bonnie Stewart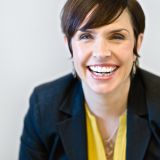 Charlottetown - Coordinator, Adult Teaching, UPEI - Holland College program
Bonnie Stewart is an educator and social media researcher fascinated by the implications of digital networks for institutional education. Coordinator of Adult Teaching programs at UPEI, Bonnie has taught in kindergarten to grade 12, college and university settings for more than 20 years, and speaks internationally about networked learning and digital literacies. Bonnie's work explores the intersections of knowledge, technology, and identity, and issues of inclusion and equality in education.
Bonnie blogs ideas at theory.cribchronicles.com and does her best thinking out loud on Twitter as @bonstewart.