Learning Partners Advisory Council Members
Hon. H. Wade MacLauchlan, Co-chair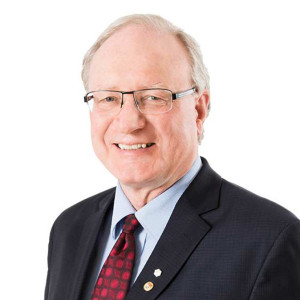 Premier, President of the Executive Council
Prior to entering provincial politics, Wade served as the University of Prince Edward Island President from 1999 to 2011. Previously, he was Dean of Law at the University of New Brunswick and a professor of law at Dalhousie University.
Bill Whelan, Co-Chair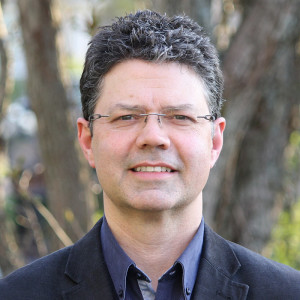 Professor and Chair of the Department of Physics, UPEI
Bill Whelan's research interests are in the field of biomedical optics with a focus on developing laser/optical technologies for cancer detection and treatment. Bill has been actively involved in Home and School at the school level and he has served as the Provincial President of the PEI Home and School Federation (2008-2010). He has given numerous presentations to Island parents, principals, trustees, school board administrators and government officials on the importance of parent involvement in education. In 2011/12, Bill co-chaired the PEI Education Governance Commission whose final report included 48 recommendations to improve PEI's education system and the success of learners. He is also an active community volunteer as co-chair of the PEI Science Fair and past-chair of the Canadian Cancer Society, PEI Division. He is a recipient of the Queen Elizabeth II Diamond Jubilee Medal and the Sovereign's Medal for Volunteers.
Angela Arsenault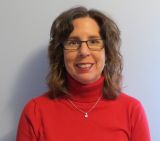 Marshfield -Teacher- Librarian, Eliot River Elementary School
For the past 21 years, Angela Arsenault has been working in PEI elementary schools in positions of classroom teacher, resource teacher and teacher-librarian. Through her classroom teacher positions, she has acquired knowledge of elementary curriculum, technology, adaptations and modifications of programs, assessment, and programs for special needs students. As a resource teacher, Angela works with students in grades 4 and 5, providing assistance with reading and writing. In her role as a teacher-librarian, she collaborates with classroom teachers to produce, facilitate and teach resource-based learning projects with students in the school library. Angela also acts as a literacy leader for her staff, researching and locating resources for a school literacy lab and for teachers' literacy programs.
Angela has completed a Masters of Education in Leadership and Learning at UPEI and her thesis was titled, "Teacher-Librarians and Teachers: Partners in the Collaborative Curriculum Development Process." She has served on school professional development committees, a PEI Teacher's Federation technology committee and a Language Arts Curriculum committee.
Anne Bernard-Bourgeois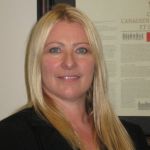 Wellington - Directrice générale de la Commission scolaire de langue française à l'Î.-P.-É
Anne Bernard- Bourgeois grew up in a proud Acadian family in La Côte à Myrick, a small fishing village near Tignish. She attended a small French school through kindergarten and grade 1. Following the school consolidation of 1972, she went to Tignish Elementary and graduated from the English program at Westisle High School. She then decided to relearn her mother tongue and pursue her passion for her heritage and culture by completing several French immersion programs at various French language universities. Her studies sparked an interest in pursuing a career in education, school  and school board management.
Anne holds two bachelor degrees from Laval University in Quebec, a Master of Education degree from the University of New Brunswick in Fredericton as well as several leadership and management certifications. Before assuming her current role at the French Language School Board, her interest in school leadership led her to several management positions within the English school system in NB. She is the mother of two teenage boys and is married to Daniel Bourgeois. Anne's top priority is and has always been her Acadian family.  
Jeff Brant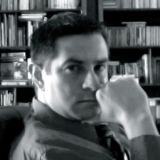 Summerside - Business leader, Aboriginal Adult and Youth Learning
With almost 20 years working in the private and public sectors, Jeff Brant has gained valuable experience in the evaluation, design and implementation of strategies involving Aboriginal populations, both urban and rural. Jeff has been responsible for advancing complex initiatives related to Aboriginal housing, employment, health, business and economic development, justice and intergovernmental affairs.
Jeff blends a personalized understanding of human development with professional knowledge of public and private sector operations. He has been responsible for developing some of the most dynamic and innovative professional development and social programs in Canada in areas vital to long-term success.
Jeff has provided consultative services to senior public and private sector leaders in the areas of strategic planning, human resources, as well as labour market and economic development. Jeff has extensive experience in working with, and providing strategic business, labour market, and governance advice and services to, Aboriginal leaders and communities in Atlantic Canada.
Amanda Brazil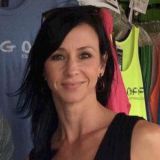 Mermaid - Director of Programs and Policy, Canadian Mental Health Association
Amanda Brazil obtained a Bachelor of Arts degree in Sociology and a Master of Arts degree in Adult Education from Mount Saint Vincent University in Halifax and is currently a PhD student in Educational Studies at the University of Prince Edward Island. Amanda has extensive experience in the fields of corrections, addictions, and mental health, having worked for the Correctional Service of Canada both as a program facilitator at Nova Institution for Women and as a Project Manager of addictions research, correctional program development and curriculum consulting with the Policy Sector. Her research has focused on adult education, offender reintegration and trauma. She has been published in the American Journal of Public Health, Women & Criminal Justice and Offender Reintegration. Amanda is active in the community as a volunteer firefighter and medical first responder with the Cross Roads Fire Department in Stratford.
Jackie Charchuk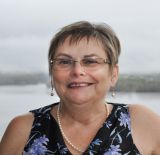 Elmsdale - Retired educator
Jackie Charchuk is a retired teacher, school administrator and special education consultant, with over 30 years of experience. She is also a sessional lecturer at UPEI in the Faculty of Education, teaching courses in the Inclusive Certificate program focusing on assessment and inclusive classrooms. Jackie is a board member of the Canadian Down Syndrome Society and chair of their advocacy committee.
Jackie holds a BA degree from St. Francis Xavier University, a B. Ed with a focus in Special Education from Acadia University, and M Ed from Mount Saint Vincent University. Jackie has three adult children, one of whom had Down syndrome. She is champion for inclusion for all in our communities.
Donald DesRoches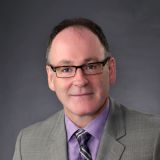 Brookfield - President,Collège de l'Île
Donald DesRoches is President of the Collège de l'Île and Executive Director of the Société Éducative de l'Île-du-Prince-Édouard since September 2011.Donald is a science graduate of Université Sainte-Anne and holds a Master's of Business Administration from Université de Moncton. He is well-acquainted with PEI's francophone and Acadian community. Over a career spanning more than twenty years, he held several management positions, within community organizations as well as the provincial government. Among these, he was Executive Director of the Fédération culturelle de l'Île-du-Prince-Édouard, and the Fédération des parents de l'Île-du-Prince- Édouard, and worked as Director with Acadian and Francophone Affairs within the provincial public service, a position in which he served for more than ten years. Recently, he worked with the Department of Education and Early Childhood Development, focusing on transferring the kindergarten program to the school system and on the design and implementation of the Preschool Excellence Initiative spearheaded by PEI's government. He also presided over numerous groups such as the Atlantic Provinces Community College Consortium, the Consortium national de développement des ressources pédagogique en français au collégial and the Intergovernmental Network on the Canadian Francophonie. Donald is married to Lorna and father to two adult children, Chantelle and Mathieu.
Kathleen Flanagan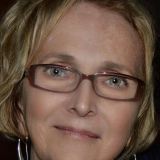 DeGros Marsh - Researcher, early childhood education
Kathleen Flanagan is an international early childhood education and care policy consultant and researcher. Her work has specialized in strategic policy development for governments and national organizations that has resulted in successful implementation of innovative policy change. She worked closely with the OECD's Education Secretariat as a member of the expert team in South Korea for the International Thematic Review of ECEC. In Canada, she has co-led several national initiatives focused on human resources in the ECEC sector, and is secretariat to the Provincial-Territorial Directors of Early Childhood Education and Care.
She has provided expertise in curriculum development, including the development of a national kindergarten curriculum for Egypt (4 and 5 year olds), ECEC post-secondary curriculum standards for Qatar, and PEI's early learning (curriculum) framework. She has recently led Manitoba's Early Learning and Child Care Commission focusing on system re-design in order to move toward universally accessible child care.
Prior to her 10 years of experience in consulting, Kathleen was a senior director with the PEI Government (1981-2005), and served as Director of the PEI Children's Secretariat, leading an integrated governmental strategy with seven government departments. Kathleen is currently a PhD candidate at the University of Toronto's Ontario Institute for Studies in Education, in the Developmental Psychology and Education program, with a specialization in the early years. She has authored numerous publications, and presented at national and international conferences focused on children's issues.
Amber Jadis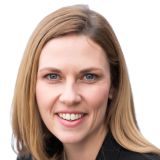 Scotchfort - Engineer and entrepreneur
Amber Jadis lives in Abegweit First Nation with her two young children and husband Jacob Jadis. Raised by parents who were teachers, education was always a priority for Amber and her brother. Her formal education started at Mount Stewart Consolidated and took her to UPEI and Dalhousie where she completed an Electrical Engineering degree (2004) and an Executive Master's of Business Administration (2011). In 2013, after ten years working for an Electrical Engineering Consulting firm, and with one little one at home and another one on the way, Amber decided to put her recently acquired Masters of Business education to use and started coSolved Consulting. Through coSolved Consulting, Amber  works in close collaboration with clients to develop solutions specifically in the three areas she is passionate about – engineering, education and Aboriginal economic development. In 2014, she started a Bricks 4 Kidz© franchise on PEI. Through classes, camps and parties, Amber and her staff teach kids (ages 3 to 12) about science, technology, engineering and math using LEGO© Bricks.
Lori Johnston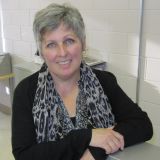 Charlottetown - Executive Director, Workplace Learning PEI Inc.
Lori has been instrumental in establishing workplace learning opportunities in workplaces and for the workforce for more years than she readily admits.  Her experience, at both the provincial and national levels, has resulted in creative and exciting programs being offered across PEI.  Lori never operates from the point of view as something not being able to be done but from the positive view of how it can be done, and what needs to occur to make good things happen.
Her infectious sense of humour and commitment to employees, employers and Islanders in general have resulted in positive changes in the lives of individuals and families in this province and beyond.  Lori has been invited to deliver presentations on the Workplace Learning PEI model and on the projects she has led.  She has served on national committees, sharing her knowledge and expertise.  She is always ready and willing to teach but she especially enjoys the excitement of how much she learns from others, at the same time.  Lori is a real team player and turns to those she works with to share in the excitement of making great things happen in workplace learning.  
Lori is an alumnus of the St Frances Xavier University Human Kinetics program and has since obtained further education and experience in adult education, methods of skills assessment, training needs analysis and the design and delivery of workplace training programs.
Michelle MacCallum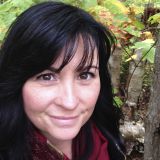 Victoria - Innovation PEI
As Arts Community Liaison Officer for the Province of PEI, Michelle's role is to advance the vital role of arts and culture within government through the development of a ten-year cultural strategy, and to connect members of the arts community to government programs and services. Michelle is the past Executive Director of Women's Network PEI, where she worked for 13 years to advance gender equality. She also designs and leads community consultations, strategic planning, policy development, and curriculum/resource development. Supporting collaborative process is her passion and she uses these skills in all her work, which includes youth, anti-violence, poverty reduction, arts and culture, and food security. Michelle holds a BA in English/Gender Studies from UPEI and a certificate in Conflict Resolution. 
Michelle is also a visual artist and helps out in her husband's pottery business. Some of her volunteer activities have included serving on the boards of the Charlottetown Farmers' Market, the PEI Crafts Council, and the UPEI Alumni Association, as well as chair of the PEI Food Security Network. She lives in Victoria with her husband Michael and their daughters Naomi and Emmeline.
Rocio McCallum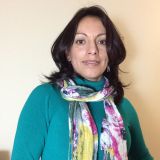 Charlottetown - School Settlement Worker, Association of Newcomers to PEI
Rocío McCallum is originally from Peru. She is currently the Coordinator of Immigrant Student Services (ISS) at the PEI Association for Newcomers to Canada, and has been working with this organization since 2004. Rocío holds a Bachelor's Degree in Education from the National University of Cajamarca, Peru and her credentials have been recognized with a Prince Edward Island Teacher's Certificate. She is also a member of the Corporation of Translators, Terminologists and Interpreters of New Brunswick (CTINB). Rocio moved to PEI in 2001 and married Peter McCallum, and they have a wonderful daughter named Karla Lynn. Rocio is dedicated to advocating for newcomer youth in the K-12 school system and to improving their outcomes to benefit the entire province.
Ron MacDonald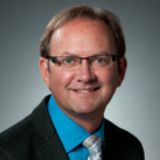 Stratford - Dean of Education, University of Prince Edward Island
In the public school system, Dr. Ron MacDonald has been an information technology integration specialist and professional development facilitator. His research foci include supporting science teacher communities of practice when they are integrating technologies; gender differences in students' attitude toward science when technologies are used; and project-based learning in science. Dr. MacDonald has been engaged in the field of education over the past 25 years, with schools, School Boards, Departments of Education, Teachers' Federations, principals, teachers, and of course, students. He has served on many national, provincial and university-based committees, including working with guiding/steering bodies, such as the PEI Provincial Teacher Professional Development Committee, and sitting as an executive committee member on the Canadian Association of Teacher Education, and currently the Chair of the PEI Literacy Alliance.
Anna MacKenzie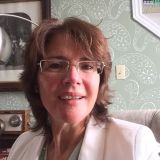 Eglington - Principal, Georgetown Elementary School
Anna MacKenzie is a mother of three and has been a teacher for 28 years; 12 of which have been in administration. Having taught in both Alberta and PEI, Anna's experience spans kindergarten through Grade 12. As an administrator, she has served the two communities of Souris and Georgetown.
Anna MacKenzie has three degrees from the University of Prince Edward Island: Bachelor of Arts (English), Bachelor of Education, and a Master of Education degree. She lives in Howe Point.
Bethany MacLeod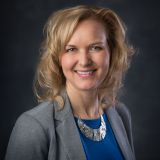 Charlottetown - President, PEI Teachers Federation
For the past 15 years, Bethany has been teaching at Montague Regional High School. She has taught a variety of courses in career education, business, math and accounting. Bethany completed a Master's degree in Leadership and Learning and a Bachelor of Education degree at the University of Prince Edward Island.
In 2006, Bethany was appointed to represent her school as the PEITF Board of Governor Representative. She then served as Treasurer, Assistant Coordinator and Coordinator for the Eastern Area Teachers' Association. Following her role as Coordinator, Bethany was elected as Member-at-Large of the Prince Edward Island Teachers' Federation and then to Vice President. In November 2014, Bethany was elected to serve as PEITF President and began her term on July 1, 2015.
Bethany has participated in numerous committees and attended both provincial and national meetings and conferences including extensive work with the Canadian Student Leadership Council. This experience and knowledge have proven to be an asset in her role as PEITF President.
Moira McGuire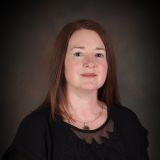 Wellington - Educator and assessment consultant, Lennox Island and West Prince
Moira McGuire is a seconded teacher working in assessment at the PEI Department of Education, Early Learning and Culture. She works collaboratively with Island teachers in the development and administration of literacy assessment at the primary, elementary and secondary levels for students enrolled in English, French Immersion and French First Language programs. Previous teaching assignments include working as a French Immersion teacher at Hernewood Intermediate School and as a grade 5/6 teacher at John J. Sark Memorial School, Lennox Island. Moira obtained her Bachelor of Arts degree from the University of Ottawa and her Bachelor of Education degree from St. Francis Xavier University. Currently, she is completing her Master of Education at the University of Calgary with a joint-specialization in assessment and languages and diversity. Mother of three children, she represents École Évangéline as a member of the board of La Fédération des parents de l'Île-du-Prince-Édouard. Previous community involvement includes serving on the boards of Pomme et Rinette Early Learning Centre and Cap-Enfants, the provincial Francophone family resource centre.
Natalie J. Mitton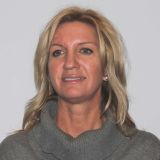 Charlottetown - Director of Programs, Holland College
Natalie J. Mitton is a graduate of UPEI with a Bachelor of Arts, major in French; and a Master of Education in Administration and Leadership, as well as a Bachelor of Education from Mount Saint Vincent. She was employed by the Eastern School District as a teacher of French Immersion at Stonepark Intermediate School; and as Vice-Principal of Charlottetown Rural from 2003-2009. In 2009, Natalie accepted the position of Program Manager of the Applied Sciences, Computer Studies, Engineering and Media programs at Holland College. In 2013, she became Director of Adult and Community Education, Curriculum and Instructional Development. Presently, she is the Director of Programs, Curriculum and Instructional Development at Holland College.
Natalie is an avid runner who completed the Boston Marathon in April 2009 and 2014. She and her husband Dr. Gregory A. Mitton own M5 Enterprises which comprises a number of business interests, including the Summit Centre Oral and Maxillofacial Surgery. They have also been co-chairs of the Red Cross Humanitarian Committee and are original sponsors of the Confederation Centre Young Company Award Committee. Natalie resides in Stratford with her husband and children who are actively involved with hockey, basketball, and various sports.
Tracy Michael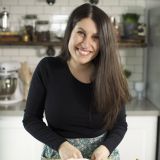 Charlottetown - Registered Dietitian and Co-Owner, Nourished Kitchen Dietitian Consulting
Tracy Michael works to improve Islander's health through nutrition by working with clients, facilitating cooking classes and providing workplace wellness presentations. Previously, Tracy was employed as a community dietitian in a variety of settings including the PEI Healthy Eating Alliance. Tracy's main role at the alliance was to support PEI Public School Branch schools to improve their healthy eating environments. This work included: monitoring and supporting school nutrition policy adherence; providing nutrition education to students, staff and parents; developing education resources for use in schools; and completing school food assessments. She also provided nutrition education and support in other community settings such as workplaces, recreation facilities and at publicly funded events. Tracy is passionate about improving the healthy eating environment in Island schools. She has gained valuable experience working at the PEI Healthy Eating Alliance and continues this work in her private practice.
Tracy graduated with her Bachelor of Science from UPEI and furthered her education by completing the UPEI Integrated Dietetic Internship Program. Tracy is registered with the PEI Dietitian Registration Board and is an advocate for healthier food environments on PEI.
Peter Rukavina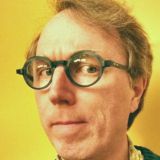 Charlottetown - Past President, PEI Home and School Federation
Peter Rukavina is a printer, developer and writer. In addition to operating Reinvented Inc., a Charlottetown consultancy, he is a visiting scholar at UPEI, Robertson Library where he serves as Hacker in Residence.  Peter's background is diverse, covering systems design, computer programming, graphic design, and printing. His research interests include open data, open government, open software, renewable energy, public transportation, GIS and mapping. He is Past- President of the L. M. Montgomery Land Trust, and Past-President of the PEI Home and School Federation. He lives in Charlottetown with his partner, artist Catherine Miller, and their son Oliver.
Bonnie Stewart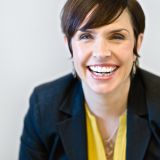 Charlottetown - Coordinator, Adult Teaching, UPEI - Holland College program
Bonnie Stewart is an educator and social media researcher fascinated by the implications of digital networks for institutional education. Coordinator of Adult Teaching programs at UPEI, Bonnie has taught in kindergarten to grade 12, college and university settings for more than 20 years, and speaks internationally about networked learning and digital literacies. Bonnie's work explores the intersections of knowledge, technology, and identity, and issues of inclusion and equality in education. Bonnie blogs ideas at theory.cribchronicles.com and does her best thinking out loud on Twitter as @bonstewart.
Ex Officio Members
Susan Willis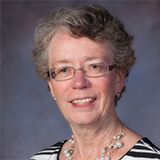 Deputy Minister, Education, Early Learning and Culture - Read bio
Brad Colwill
Deputy Minister, Workforce and Advanced Learning - Read bio
Craig Dalton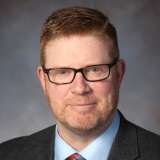 Deputy Minister, Family and Human Services - Read bio