Success Stories: Al Mothanna Karfoul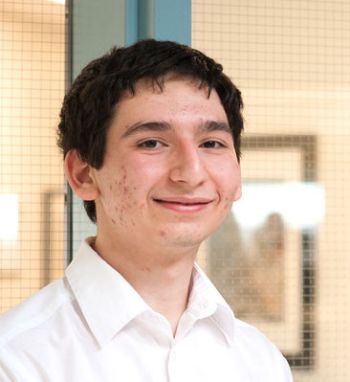 Imagine immigrating from Abu Dhabi to Charlottetown in Grade 8, having spoken English and Arabic, and being totally immersed in a third language, French. Imagine culture shock combined with adolescence and that's what Al Mothanna Karfoul felt.
"My Mom said, 'you will hate it now, but you will love me for it later, French will open up many doors for you," said Karfoul, now 17 and a Grade 12 student at École François-Buote. Four years later Karfoul, now fluent in French, spoke eloquently - after performing with the band - before a large crowd at the school's grand opening celebration.
"The teachers here helped me a lot, it was hard at first," he said. Karfoul's parents, both engineers originally from Syria, had been raising their family in Abu Dhabi. There, Al Mothanna attended an international school before coming to Prince Edward Island and École François-Buote.
Karfoul is happy his parents made the decision to enroll him at École François-Buote. He plans to follow their paths and become an engineer. He has applied to several Canadian universities. Wherever he ends up, he is ready, he says, because of the education he has received here in Charlottetown.