What do you buy for the person who seems to have everything? Authentic PEI Experiences are not just for visitors. Your family and friends will also enjoy the pleasure of activities offered by a long list of chefs, artisans, farmers, fishers, musicians and a host of other fellow Islanders who love what they do and want to share it.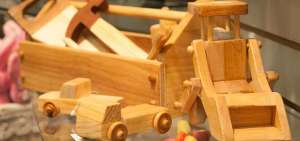 Learn about the big impact that supporting local, independent producers can make to our local economy. 
You are helping the environment and supporting local growers when you buy a real Christmas tree. Find a list of local producers as well as safety tips.
This collection of Island recipes from Acadian Meat Pie to Cranberry Pudding with toffee sauce is sure to tempt your taste buds.
Consider local food sources when shopping for your holiday parties and feasts. Find a list of what's in season from the land and sea as well as local wines, spirits and beer.
Energy Saving Tip - Trim the Tree with LED

Make your holiday displays smart and festive with LED decorative lights – they use 90% less energy and last up to 10 times longer.