Canada's Low-Risk Alcohol Drinking Guidelines
Are asking yourself the question? Congratulations! The next step is to ....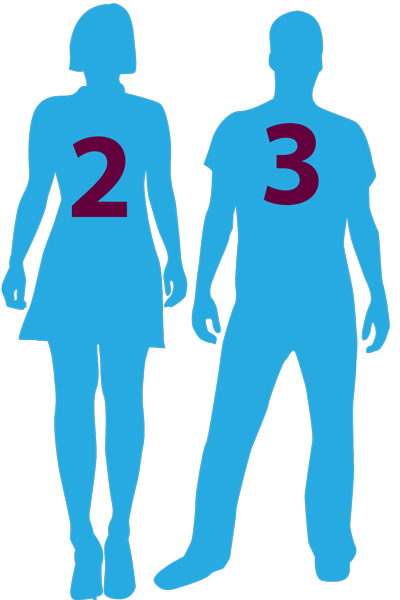 Set limits for yourself and stick to them
Reduce your long-term health risks by drinking no more than:
10 drinks a week for women, with no more than 2 drinks a day, most days. 
15 drinks a week for men, with no more than 3 drinks a day, most days. 
If you are aged 25 to 65 and choose to drink, these guidelines can help you. Everyone should plan non-drinking days every week to avoid developing a habit.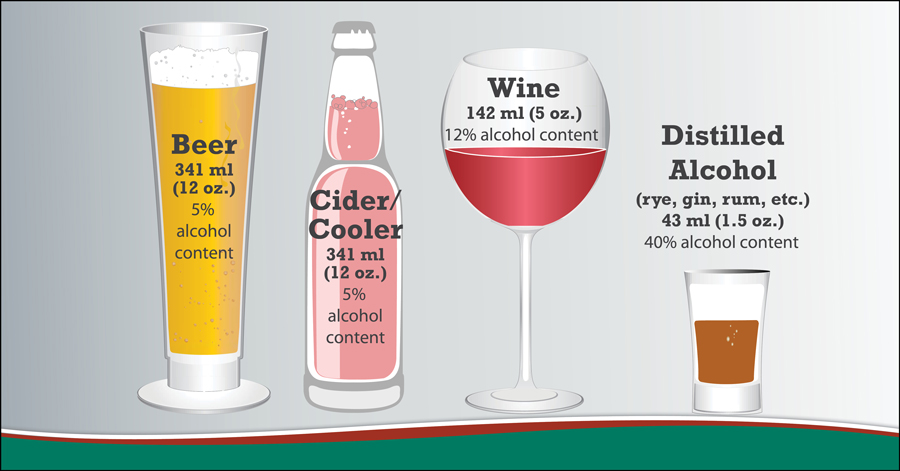 When zero is the limit
Do not drink when you are:
driving a vehicle or using machinery and tools
taking medication or other drugs that interact with alcohol
doing any kind of dangerous physical activity where injury can occur
living with mental or physical health problems
pregnant or planning to become pregnant
responsible for the safety of others
making important decisions
When? Special occasions
Reduce your risk or injury and harm by drinking no more than 3 drinks (for women) or 4 drinks (for men) on any single occasion. Plan to drink in a safe environment.
<

Pregnant? Zero is the safest
All individuals who chose to drink should follow Safer Drinking Tips.  Low risk drinking helps to promote a culture of moderation and supports healthy lifestyles.
Youth: Delay your drinking
Alcohol can harm the way the body and brain develop. Teens should speak with their parents about drinking. Youth should delay drinking at least until their late teens. Youth in their late teens to age 24 should never exceed the daily and weekly limits noted above.
Why do we need guidelines?
The guidelines were developed by a team of experts to help Canadians moderate their alcohol consumption and reduce the immediate and long-term alcohol-related harm, by setting limits. Low risk drinking helps to promote a culture of moderation and supports healthy lifestyles.
Learn more from the Canadian Centre on Substance Abuse.
Did you know?
Alcohol consumption is prevalent in Prince Edward Island with 74% of Islanders reporting drinking in the last 12 months (Source: 2016 Health for All Islanders Report).

PEI's heavy drinking rate (5 or more alcoholic beverages on one occasion at least once a month) is consistently higher than the Canadian rate.  In 2013-14, 26% of PEI residents reported heavy drinking. Males and younger Islanders are more likely to be heavy drinkers.

The 2014-15 Canadian Student Tobacco, Alcohol and Drugs Survey reported that the use of alcohol in the last 12 months among the Island's student population (grade 7 to 12) has increased to 42.8%, from 39% in 2012-13. 

Approximately 32.2% of students reported binge drinking (defined as consuming 5 or more drinks of alcohol on one occasion) in the last 12 months.  PEI's rate is the highest across all Canadian provinces and significantly higher than the Canadian average (23.7%).