Patient Medical Homes have formed at ten Island primary care locations, beginning the shift in primary health care from solo family practices to collaborative health care and better access to care for Islanders. 
Patient Medical Homes deliver team-based care through a model that has been endorsed by the College of Family Physicians of Canada (CFPC).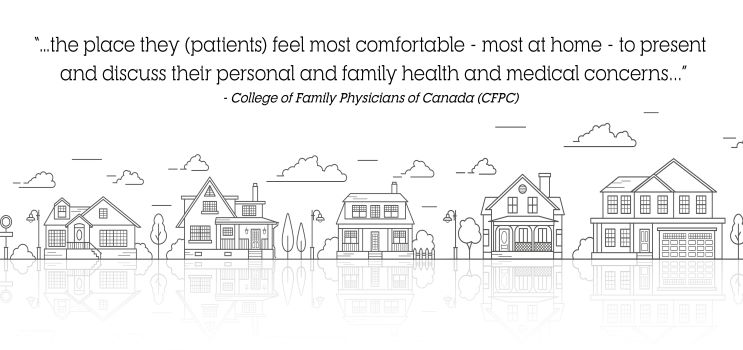 Implementation of Prince Edward Island's Primary Care Roadmap is intended to modernize how primary health care services are offered to Islanders by establishing Patient Medical Homes within Medical Neighbourhoods.
The road map focuses on developing and supporting collaborative team-based practices, where health, social and community providers use a community health approach to strengthen the integration of services and work towards innovative solutions to improve the health of Islanders.
The homes lay at the centre of the model as the physical locations where Islanders receive care from a variety of health care professionals, including physicians, nurse practitioners, registered nurses, social workers, and dietitians. These homes are part of a Patient Medical Neighbourhood that may include one or more other homes.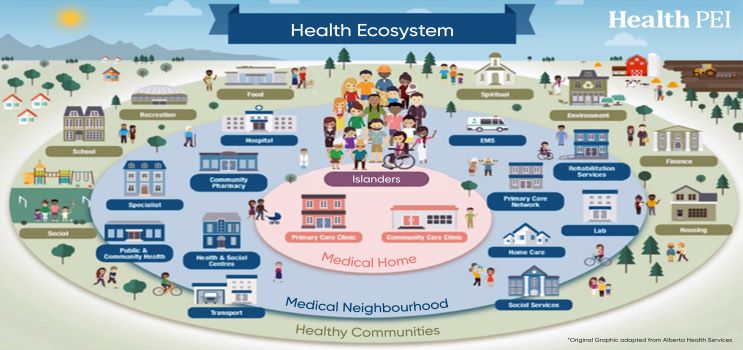 What is a Patient Medical Home?
Medical Homes offer a team-based approach to primary care. Patient Medical Homes will include teams of physicians, nurse practitioners, dietitians, social workers, nurses and other health professionals who will work together with patients to address healthcare needs. Similar to building a house to meet the needs of the people living in it, a Medical Home is designed with the appropriate team of providers to meet the needs of the patients belonging to that Medical Home.
How will a Patient Medical Home help you?
This model of care will enable the right access to the right provider when Islanders need care. This model is endorsed by the College of Family Physicians of Canada and has improved access to primary care in other jurisdictions. New health care practitioners and family medicine graduates prefer to work in this team-based setting.
What can you expect from a Patient Medical Home?
You may not notice many changes at first, but over time the team will develop to provide more access to health care. Eventually, your access will be the same day, the next day or when you need it. You won't necessarily see a family physician every time you have an appointment, but instead, see the most appropriate health care professional for your health concern. For example, if a diabetes educator best addresses your concern, that professional may see you instead of a family physician. This change will help ensure people who need care get access to it more quickly.
Broader Medical Neighbourhoods will include other health professionals, such as physiotherapists, pharmacists, occupational therapists, and community organizations and resources in the area. The team will help to coordinate and integrate access to these services.
How can I access a Patient Medical Home?
The first Medical Homes are in the early phases of building their teams and infrastructure and are not currently taking new patients.
Patient Medical Homes will start taking new patients from the Patient Registry as they develop over time. Eventually, most primary health care professionals will be working in teams, and every Islander will be attached to a Medical Home and Neighbourhood.
The Patient Medical Home teams under development are:
Alberton: Alberton Health Centre
Charlottetown: 1. Polyclinic Medical Centre and 2. Sherwood Medical Centre
Cornwall and Crapaud: Cornwall and Crapaud Health Centres (one combined Medical Home in two locations)
Kensington: Kensington Health Centre
O'Leary: O'Leary Health Centre
Rustico: Gulf Shore Health Centre
Stratford: Kinlock Medical Centre
Summerside: Harbourside Health Centre
Tyne Valley: Tyne Valley Health Centre