Financial and Business Services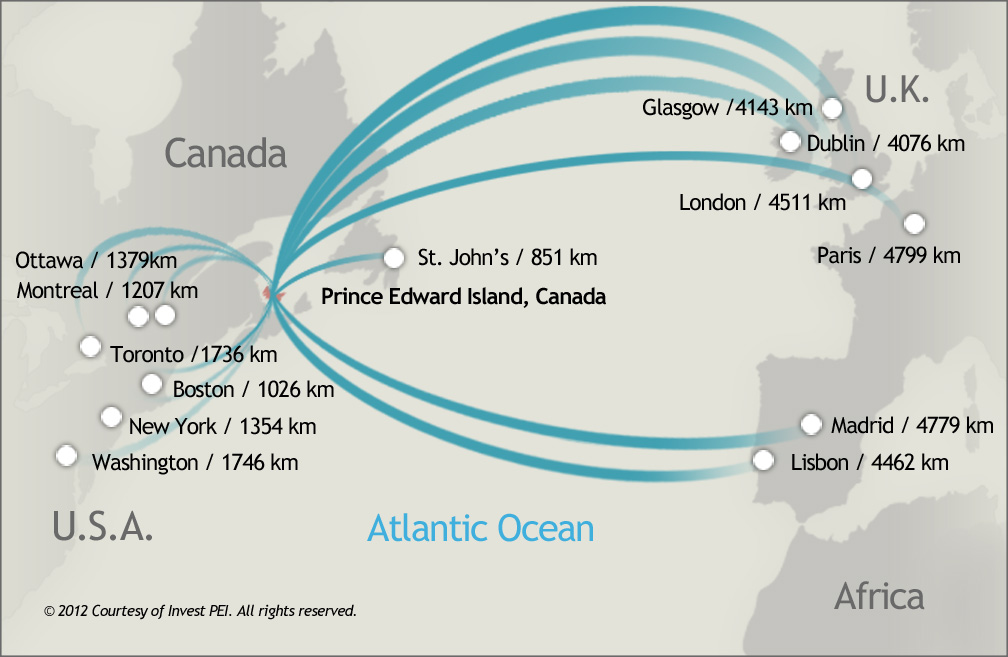 Establishing a near-shore presence in Prince Edward Island is easy and cost effective. Smart companies that have moved to Prince Edward Island have enjoyed labour savings of 20 per cent, office space savings of 30 per cent, and staff costs have been reduced by 50 per cent compared to a Toronto or north-east United States location.
The KPMG Competitive Alternatives Study ranked Prince Edward Island as one of the lowest cost locations in North America for back office / shared services. PEI is the ideal near-shore location in North America for the following reasons:
high retention rates
access to North American sites
state of the art infrastructure
government incentives
Companies such as CGI (IT outsourcing), Ceridian (human resource outsourcing), and Invesco (financial services - Global Enterprise Centre) all have near-shore centres and are benefiting from the strong business environment.
"We are delighted to expand our operations in Charlottetown," said Adam Runge, senior officer, Invesco Canada. "We are very proud of our team here and our experience has been nothing short of incredible. We have consistently met and exceeded all of our growth targets. Charlottetown continues to be a fantastic place to do business."
Operational costs
Prince Edward Island has a significant cost advantage over urban areas like Toronto, Vancouver, Denver, Calgary, and New York.  Labour costs can be as much as 20 per cent lower and office lease costs as much as 30 per cent lower.
Labour force
Characteristics of Prince Edward Island and surrounding area (within a three-hour drive):
well-educated labour force (50 per cent of residents of PEI have post secondary degree or diploma);
world class universities (19 universities – 15,000 graduates per year); 
World class community college systems (27 community colleges – 26,000 graduates per year); and
Canada's lowest turnover rates
Additional factors
Robust telecom infrastructure, quality facilities, and common regulatory systems, FibreOp data delivery;
time zone advantage – one hour earlier than Boston, four times zones from London and four from San Francisco;
cost certainty and a cooperative investment climate;
low cost of living;
affordable housing; and
ability to attract people to relocate
There is no stronger business opportunity for a North American near-shore location. PEI is open for business. Our business development team looks forward to working with you.