Members of Youth Futures Council
The Youth Futures Council advises provincial government on ways to enhance programs, policies, strategies and resources for youth.
Member Bios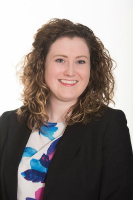 Alexandra Dalton—Having grown up on a beef and potato farm outside of O'Leary, Alexandra Dalton moved to New Brunswick for eight years for her postsecondary education. During her studies, she volunteered extensively within executive positions with UNB International Law Society; UNB's Law Pro Bono Students Canada Chapter; the Atlantic International Studies Organization and she was an elected councillor at Mount Allison University's Students' Administrative Council. Having moved back to PEI permanently in the spring of 2015, Alexandra would speak to the challenges young people face in returning to the Island, notably surrounding employment issues.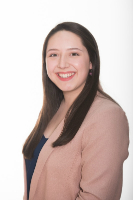 Emma Huestis—At age of 17, Emma Huestis is an active member of her community. She is a member of the Millview-Vernon River 4H Club. Through this membership, she has gained leadership skills as a senior member on the planning committee for fundraisers. Emma is also a student representative on her school's District Advisory Council and has been fortunate to bring a number of important issues to the attention of government on behalf of her peers. Her next project includes volunteering with the Canadian Parents for French where she hopes to start a club to encourage French immersion students to practice their language skills outside of the classroom. Her experiences will provide great insight to the Council on the topics of French literacy, education, and agriculture.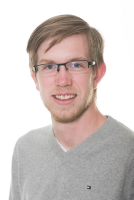 Robert Larson—From an early age, Robert Larson has expressed keen interest in community involvement. Throughout his high school career, he has played a key role with the student government council at Three Oaks Senior High School. This year, he is leading the Council as President. Robert's past experience as Chair on the Constitution and Bylaws Committee will lend greatly to the work of the Youth Futures Council as it reviews policies and programs within government relating directing to young Islanders. Robert has also been involved with the Albany Centennial 4H Club, two as president. His leadership and experience surrounding the high school demographic will provide insight to the Council surrounding the transition from high school to post secondary and into the labour force.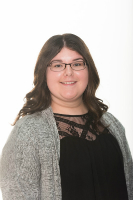 Kenzie Lund—Identified as an emerging young leader, Kenzie Lund is currently in grade 11 at Three Oaks Senior High. This is her second year on the Youth Who Care Board at the Prince County Hospital. In her role on the Board, she has assisted in fundraisers and monthly Board meetings. Kenzie believes membership with the Youth Futures Council will provide her with an opportunity to give back to her community. With ten years of dance experience, Kenzie will also bring an arts and cultural lens to the Council.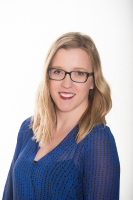 Nicole Mountain— A graduate of Holland College and UPEI, Nicole Mountain has experience in marketing, public relations, and event planning. Her past advocacy work with the Canadian Cancer Society has been surrounding healthy living, including advocating for tanning bed regulations, a smoke-free campus at UPEI, and a catastrophic drug program on PEI. She is currently working on developing an organization that will give youth in smaller PEI communities a voice. Apart from her passion on the above topics, she has assisted in planning 13 Relay for Life events (eight of which she's been the event Chair), acted as a Student Rep on the Curriculum Advisory Board for the Holland College Marketing program, student facilitator for Holland College Orientation Week, and a volunteer with the IWK.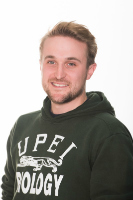 Luke Poirier— With roots in rural, western PEI, and a member of the Acadian community, Luke Poirier believes the sciences is often overlooked and has spent most of his academic career bringing outreach and advocacy for the science community. During his undergraduate degree, he was heavily involved in the Biology Society. During his two graduate programs, Luke has maintained strong ties with programs that encourage and foster science education. Most recently, he's been named the coordinator for "Let's Talk Science" at UPEI, which conducts science and technology outreach to local public schools to provide fun and educational hands-on activities for children. Luke believes graduate school grants the opportunity to truly make a difference which was the primary reason for returning home to UPEI for his doctoral studies. He was recently recognized by 21inc. as "Top 50 under 40 Emerging Leaders in Atlantic Canada."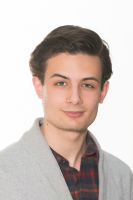 John Ployer— Currently a grade twelve honours student at Montague Regional High School, John Ployer believes in the power of communities and individuals in making their communities. He is currently in his 9th year as a 4H member in the Grand River East 4H Club and his second year as club president. His interest in impacting communities stems from his experience with PEI Farmers Helping Farmers, where he was selected as one of 11 youth to participate to a trip to Kenya in the summer of 2015. He had the opportunity to volunteer on farms, in schools, and at an orphanage. John is currently an executive on the Student Council at his school and is his school's representative as a Page for the Legislative Assembly of PEI.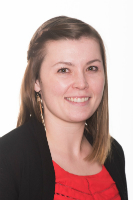 Moira Shaw— Moira Shaw's education and training brought her to the United States until September 2015 when she returned to rural PEI. Currently residing in Bloomfield, Moira is eager to re-establish her community connections in Western PEI by providing her services as a volunteer to the Prince County Exhibition and the Bloomfield 4-H Club. Her role as a Pediatric Speech Language Pathologist allows her to work with many children whom she is keen to improve the future for in PEI.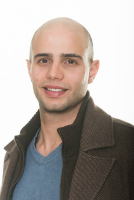 Ali Younis—After immigrating to PEI and completing his Bachelor of Business Administration degree at UPEI, Ali Younes has already established himself as a successful entrepreneur at the young age of 25.  Among his successful ventures are two restaurants (Pizza and Poutine Co. in Charlottetown, and Mussels and Bubbles in Cavendish), a food truck, a grocery store (Mango, with locations in Summerside and Charlottetown) and, most recently, a brick manufacturing facility (the PEI Brick Company in Crapaud).  To share the lessons he has already learned Ali has already begun to give back to future students by appearing as a guest lecturer and assisting with the feasibility of their future business plans. Ali brings a high level of management and business acumen to the Youth Futures Council.
Vivian Huang
A grade 11 International Baccalaureate student of Colonel Gray, who is actively involved in her school's Key Club, badminton and cross-country teams, Vivian volunteers extensively in her spare time. She also organizes an art camp which leads to a weekly junior youth group at the Prince Edward nursing home. She works with junior youth as a facilitator, and plans service projects for senior residents with the group every Sunday. Through a joint project with the PEI Association for Newcomers to Canada and Equitas, Vivian, along with other young leaders in the Speaking Rights group, is developing a community action project with the aim to debunk stereotypes that society has placed on youth.
Emma Drake
Emma Drake, a resident of Morell, graduated from Charlottetown Rural High School in 2016 where she was an engaged debate club member before embarking on a year-long experience as a Rotary Youth Exchange Ambassador studying in an all-French school in Belgium. Emma returned to Prince Edward Island this summer and is now studying International Business at UPEI and is a member of the Political Science Club and the International Studies Club.
Olivia Batten
A French-immersion grade 11 honours student from Alberton, Olivia is involved with Westisle Composite High School's Student Council. Olivia also takes an active role in the Rotary Youth Parliament and works as a Page in the Legislative Assembly. She is passionate about music, as shown through her numerous regional and international awards as both a solo drummer and as a band member with the College of Piping in Summerside. Olivia volunteers extensively in her community, including producing a video submission, which ultimately won her local elementary school 1500 new books. 
Daren (Brezlyn) Knockwood
Brezlyn is actively engaged in his home community of Scotchfort within the Abegweit First Nation as a leader of a community garden group. Through the group, he teaches young people how to live off the land through hands-on learning opportunities and soft-skills development. Brezlyn is passionate about ensuring youth and others in his community have access to fresh, locally grown, healthy vegetables.