Island school principal named one of Canada's best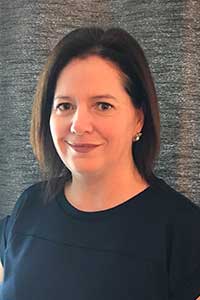 Alberton Elementary School Principal Shanna Perry has been recognized as one of Canada's outstanding principals.
She was chosen to receive the award by The Learning Partnership, which is a collaboration between government, education, and business dedicated to enhancing publicly funded education in Canada.
 A statement from The Learning Partnership highlights why Perry was nominated for the award:
"Shanna is intentionally visible, walking in classrooms and inviting the community into the school. With outreach, parents and guardians now understand the school's goals and have a better sense of their child's progress and what is required to improve the quality of their work," the statement said. "Shanna is a vibrant, innovative, and compassionate educator who continues to make a difference."
"Principals and administrators are our learning leaders and they have a powerful influence on student success and school culture," Education, Early Learning and Culture Minister Jordan Brown said. "We congratulate Principal Perry, who combines all the attributes for success as a principal including her strong leadership skills, commitment to student achievement, and her ability to engage parents and community in student learning and school life."
Perry's advocacy for her school has made a difference. Alberton Elementary has shown tremendous dedication to literacy in the community and to transforming the lives of students by inspiring a love of reading.
The school recently received a $10,000 grant from the Indigo Love of Reading Foundation, which it will use to buy e-readers and books and create an electronic reading station in the library. This is in addition to a $1,500 grant it received last year, and another $3000 raised by the Home and School Association for new books. Working together with the Home and School, Alberton Elementary has a beautiful new playground and a completely renovated school library.
"Shanna focuses on today, but is always mindful of the future," Public Schools Branch Director Parker Grimmer said. "She is always looking at ways to improve her school and school community, and works closely with her Home and School which has provided the school with the opportunity to flourish."
Media contact:
Jean Doherty
Education, Early Learning and Culture
jmdoherty@gov.pe.ca