Oysters mean cold, hard cash in icy season
For Islanders, farmed oysters are a booming business that's been producing record hauls recently. But harvesting the shellfish from winter waters is complicated and challenging work. Reporter Lindsay Jones and photographer Darren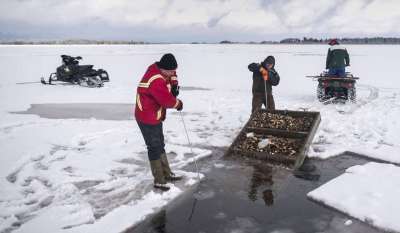 Calabrese filed this report from Cavendish for the Globe and Mail.
Last year, Prince Edward Island produced 3,422 tonnes of farmed oysters. This year, the province says it topped that with the biggest catch in history. About 30 per cent of farmed oysters produced in Canada are grown on the Island.
Prince Edward Island is the Mighty Island - we may be small, but we make big things happen.
See a full list of inspiring stories.