Prince Edward Island's 12 new electric school buses from Lion Electric, a Canadian manufacturer of zero-emission vehicles, will replace 12 diesel-powered buses in the upcoming year. 
The new buses will improve air quality for students on or near the bus, reduce carbon emissions, and provide students with more efficient, sustainable transportation. This project also includes the installation of a dozen electric charging stations.
The Government of Canada is investing $2.1 million and the Government of Prince Edward Island is contributing $2.7 million in this project through the Green Infrastructure stream of the Investing in Canada infrastructure plan.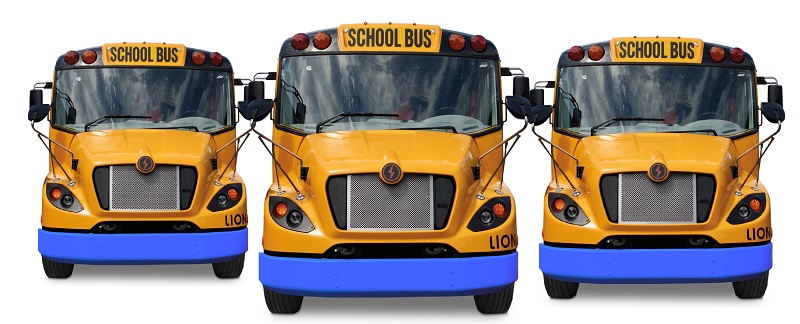 What are the benefits of electric school buses?
When our children step up onto a school bus, it is important that the bus they ride supports a healthy environment and future for them and generations of Islanders to enjoy.
Electric school buses will move kids to school safely while advancing the province toward a zero-emission future:
Manufacturers estimate that using an electric bus compared to a standard diesel bus, reduces green house gas emissions by 23 tonnes, which is equivalent to taking approximately five cars off the road.  
Electric buses are healthier and safer for children who are at higher risk when exposed to fumes and exhaust.
And they have the potential to be powered by renewable energy resources such as solar and wind.
Electric school buses are cheaper to fuel and maintain over the longer term.
Improving efficiencies and reducing emissions in our school transit system will help lower the impact on our environment, while encouraging more walking and cycling to school. Electric school buses support the Sustainable Transportation Action Plan.