The Prince Edward Island Art Bank collection was established in the early 1980s to support and encourage visual artists living in Prince Edward Island. The works of art for the collection represent the artistic diversity of Island visual artists and are acquired through purchase (when funding is available), donation, gift and bequest.
Pieces from the collection are displayed in provincial government buildings throughout the province.
View the Prince Edward Island Art Bank Collection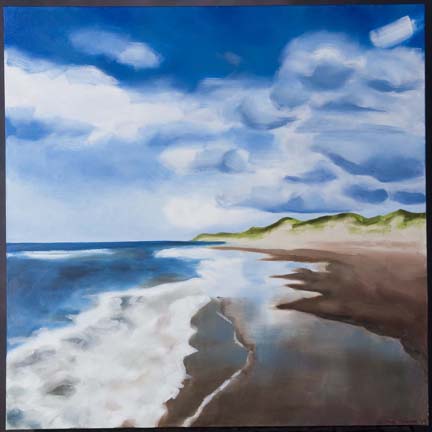 How is art selected for the collection?
The primary criterion for the acquisition of works of art is excellence. The peer selection jury is created and recommends works that reflect the creativity, expertise and experience of Island visual artists and comply with the objectives of the Art Bank program. The selection process is administered through the PEI Council of the Arts.