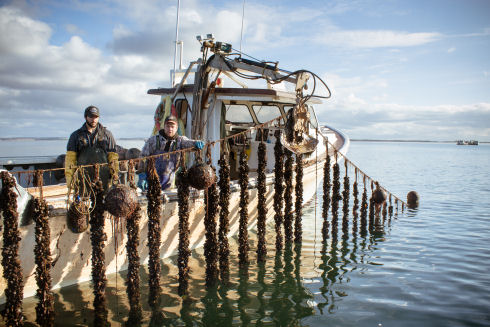 Blue mussels (Mytilus edulis) are the predominant aquaculture species on Prince Edward Island. The Island mussel culture industry represents 80% of Canadian mussel production. In 2014, more than 44 million pounds were produced for a farm gate value of almost 31 million dollars. The industry employs nearly 1,500 people. Many of them enjoy year-round employment.
Mussel culture occurs in many of the rivers and estuaries in Prince Edward Island. However, the majority of the culture areas are concentrated along the Northern and Eastern coasts. Mussel leases account for a total of 10,932 acres.
For a description of the culture system and each aspect of the culture cycle, see the Aquaculture Info Note entitled Mussel Culture in Prince Edward Island.
How are mussels harvested?
1.Collecting the spat. Once the mussel larvae attaches to the rope it is called spat or seed.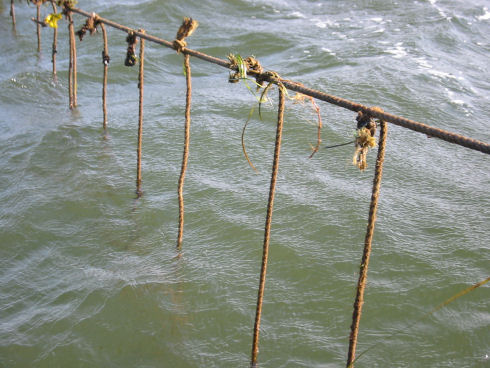 2. Harvesting seed. Note the harvested collectors on the right of the boat.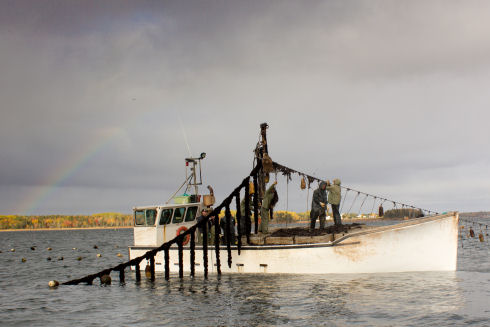 3. Socking.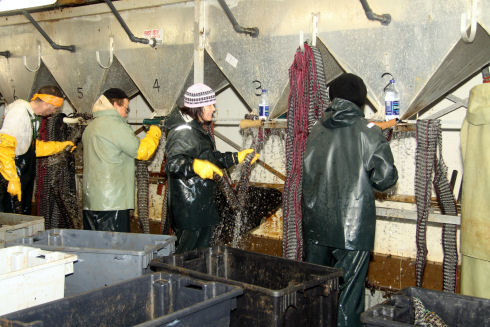 4. Hanging Mussel Socks.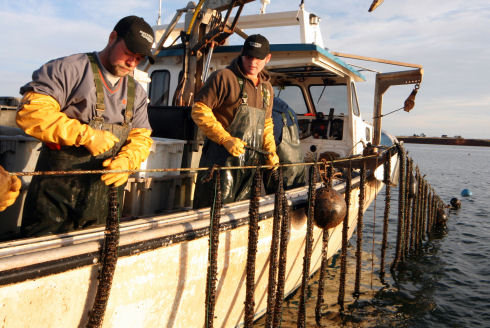 5. Buoying Up.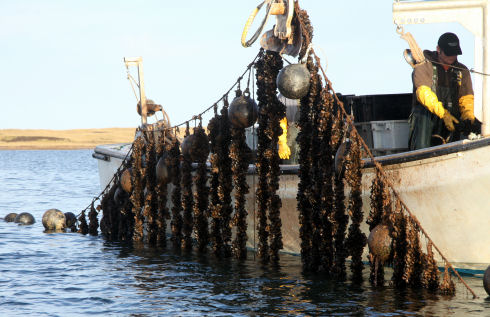 6. Mussel Harvest .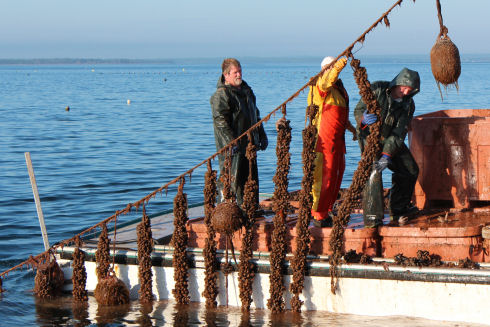 7. Mussel Harvest (winter). Mussels are harvested throughout the year.