Domestic Burning Permit: Online Application
Burning permits are required for all outdoor burning on PEI during fire season, which runs from March 15 to November 30 of each year. 
You must have a Domestic Burning Permit if you intend to burn compostable debris such as grass, brush and other woody vegetation on your property. 
The permit can only be issued to the owner of the property. Once the permit is approved, the permit holder must abide by the rules, requirements and conditions for fire safety and has full responsibility for damages or costs that may arise from the fire.  For more information, read Burning Permits.  
Please complete the online form below to request a Domestic Burning Permit.
What do I need to complete the online form?
AS THE PROPERTY OWNER you will be asked to provide details:
Your full name, home mailing address  and contact information, including the appropriate personal  email address (permit will be issued to that address)
Property tax number (PID) OR
CIVIC address of the burning location. **Permits cannot be issued for outdoor burning within the boundaries of municipalities listed on the Burning Permits page.**
Local fire brigade for burning area
Fire region for the burning area refer to map below (Northeastern, Central Southeastern, Western). 
Type of debris being burned (branches, grass, leaves, tree parts or other)
Where can I find the map of fire districts in PEI?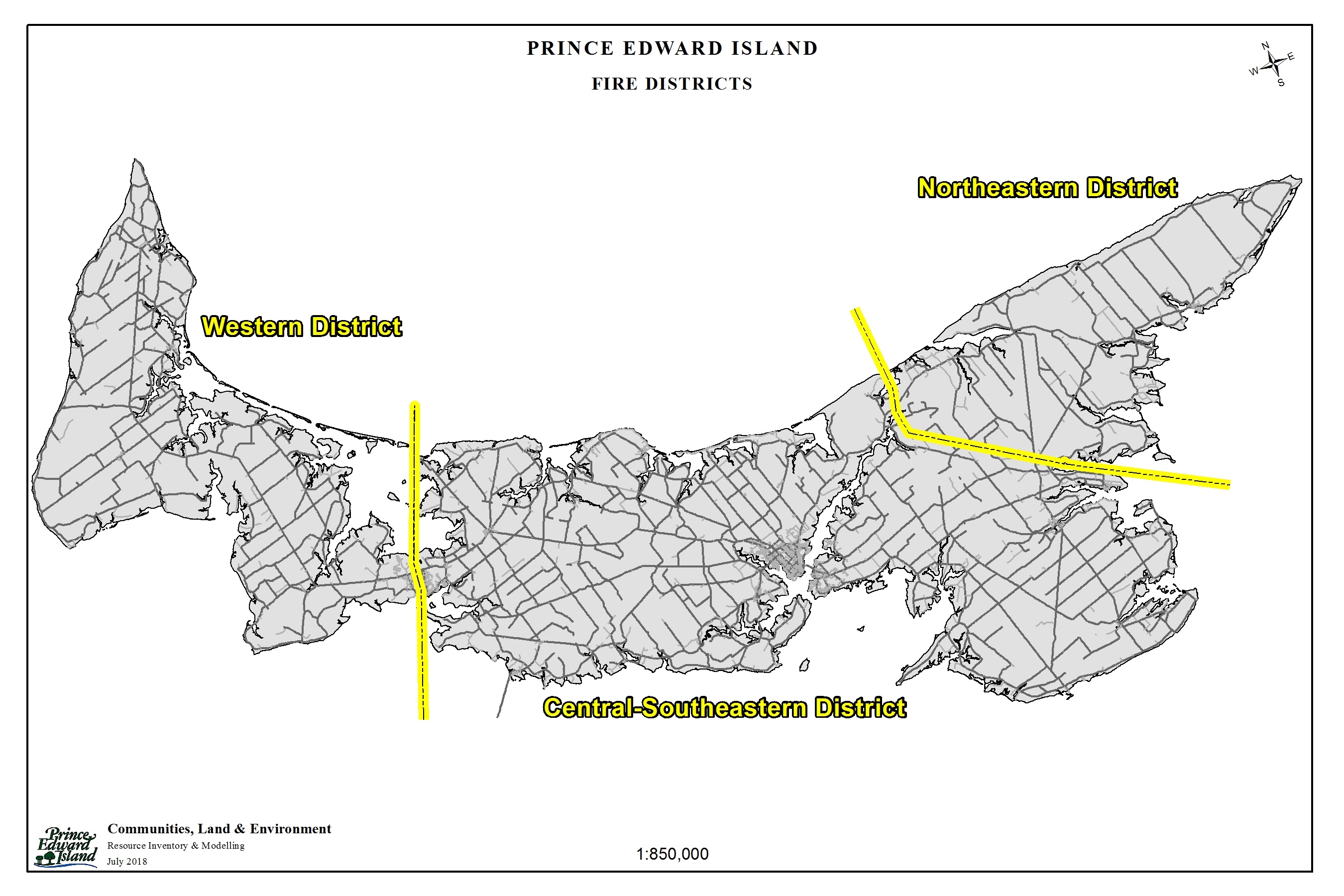 How will I know if my permit is approved?
Through the email address you provided you will be notified if the permit is:
approved
on hold because information is incorrect or incomplete or
rejected with reasons explained.
How long will it take to process my request?
Burning permit applications are reviewed Monday through Friday during regular working hours. Please allow 24 – 48 hours for a permit to be issued. 
NOTE: Even though you have a permit, before you start an outdoor fire on your property, you must ensure the weather in your area is safe for burning. CALL to ACTIVATE your PERMIT BEFORE you start to burn. The
Fire Weather Index
is available during burning season March 15 to November 30 each year.