Everyone's a comedian: Province helps make comedy accessible and inclusive
Comedy is a serious business.
Just ask Tanya MacCallum.
"Art is an occupation," says the local stand-up comedian who uses the stage name Tanya Nicolle.
"You may have to tell a joke 50 times before you know if it's a quality joke."
And with only a handful of venues on PEI where comedians can practice their craft, every opportunity matters. 
"If you're in a larger city, you have access to three different stages a night. So, you can workshop material and build sets within months. Here it can take years to build."
This summer, though, comedians have another local stage where they can showcase their art – thanks to Tanya and Innovation PEI.
Earlier this year, Tanya received a PEI Arts Grant for her production Patio Laughs.
"Patio Laughs will help the arts community by making stand-up comedy more accessible to Islanders," she says. 
"How are they going to know stand-up comedy exists on the Island if we don't have events?"
The production also makes comedy more accessible for some comedians.
"We take priority in booking comedians of marginalized populations. So, queer comedians, BIPOC, people with disabilities – which only makes stand-up comedy better because it widens the point of view of the jokes that are being shared."
It's a space where both comedians and audience members can feel safe and supported, she says. 
"When you have more voices, more people can relate to what's being said."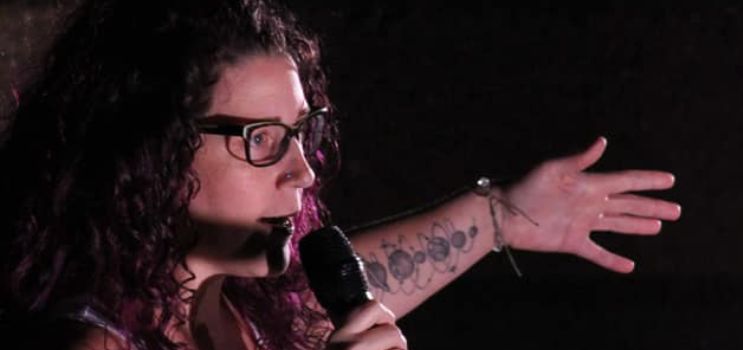 Comedy can be a way to talk about difficult topics, too, says Tanya.
"We all deal with different hardships. And sometimes all you can do is laugh about it."
Tanya, who's been writing and performing comedy for three years, says receiving the grant makes her feel supported not just as a comedian but as a female comedian, too.
"It's so important to see women and women of colour represented," she says. "That's how you start. That's how we get more women involved in the scene."
She says funding for Patio Laughs also allows her to pay the folks involved in bringing the show to life – from performers to sound technicians.
"This is supporting not just me, but a production that involves multiple comedians, multiple people. It means government is investing in stand-up comedy," says Tanya. 
"I'm just so grateful for it and so thankful."
She hopes the funding – and her production – will help the comedy scene on PEI grow and evolve to become even more inclusive.
"It's important for everyone to have a platform to share their humour." 
 
Visit
Tanya Nicolle – Comedian
to learn more about her upcoming shows, including her Patio Laughs headline event on August 10.
Submissions for the next round of PEI Arts Grants will begin on September 14, 2022. For more information, go to
PEI Arts Grants Funding
.