Learning outside the classroom – French students visit Skmaqn–Port-la-Joye–Fort Amherst national historic site
Skmaqn-Port-la-Joye-Fort Amherst is often quiet in the spring, with the extensive trail system used mostly by keen tourists and dog walkers. But recently, the national historic site in Rocky Point was bustling with young visitors.
Island French and French Immersion students in Grades 7-10 visited the grounds last week as part of their history curriculum. They took guided tours of the site where roughly 3,000 Acadians were deported from Prince Edward Island in 1758. 
Paulette LeBlanc works with the division of French Education as a Social Studies Leader. She helped coordinate the trips.
"I think we need to look beyond the textbook where possible," says LeBlanc. "It's not just a story, it's true and it's real and it happened here. I think that opportunities to learn outside the classroom can give youth a better understanding of our Island history."
The national historic site is usually only open for guided tours in July and August, which makes it difficult for schools to arrange visits. This year, LeBlanc reached out to Parks Canada to coordinate guides on the grounds earlier in the year.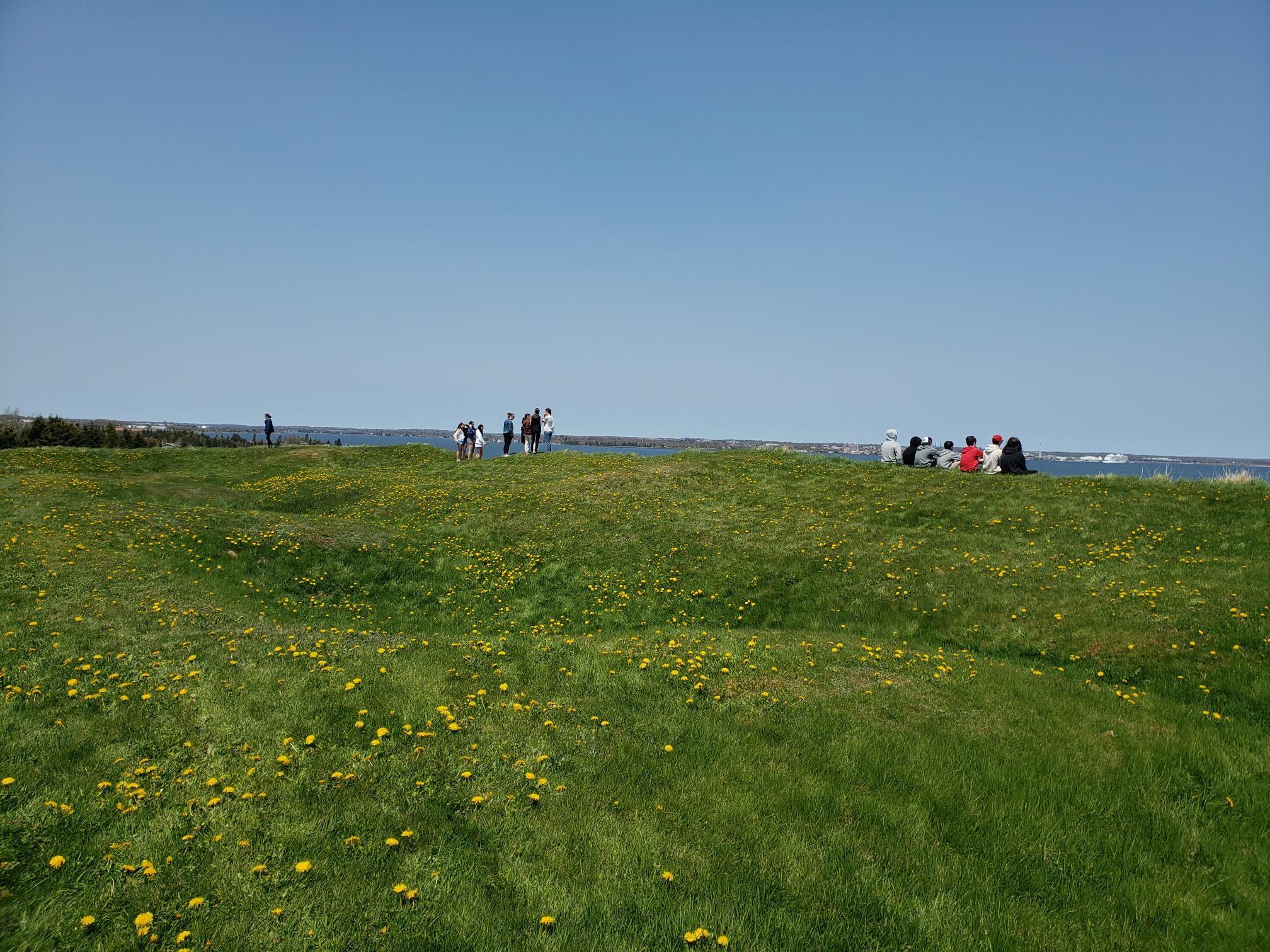 "They were extremely accommodating. It was mostly a scheduling challenge, so we worked together to find dates where they could spare French guides from other historic sites to host our students. Once we got that figured out, I let teachers and schools know about the opportunity. The response was incredible!"
More than 450 students visited the grounds in just two days, exploring the old fort, a replica of a wigwam, and surrounding land and shores.
The tour fulfills aspects of their history curriculum, but LeBlanc says it served as a great social studies lesson too.
"There was a cruise ship in the Charlottetown harbour that day and we encouraged the kids to look out and reflect on how much change there has been on PEI in the last few hundred years. People were once deported from this place. Now, we welcome visitors and newcomers from all over the world. We want people to explore and experience our Island."
The students were very respectful during the tour.
"They weren't chatting with their friends or on their phones while the guides were talking. They seemed genuinely interested in what they were learning," she says. "A few students even said they want to come back to visit the site in the summer with their parents."
"It's fantastic that they want to share this experience and continue learning in their own time."
"I want everyone to know that despite the tragedy of the deportation, the Acadian community on Prince Edward Island is vibrant and characterized by music, language, and a passionate connection to their heritage."
LeBlanc is already thinking ahead to next year and has a waitlist of students looking forward to the trip.