James (Jim) T. Revell
Board Chair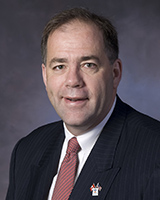 Jim is the Chief Executive Officer of the Insurance Company of Prince Edward Island (ICPEI). In 1993, he joined the board of directors of ICPEI and in 1996, joined the company where he assumed increasing responsibilities as vice president and general counsel to the firm and subsequently added the role of vice president of operations in 2002. Jim also oversees the operations of Echelon Insurance in the Maritimes. In addition, Jim has a number of private company interests outside of P.E.I. in real estate and transportation. 
A graduate of the University of P.E.I. (1982) and Dalhousie University Law School (1985), prior to joining ICPEI Jim practiced law and was a partner in a Charlottetown law firm. 
He has served in local organizations such as Four Neighborhoods Community Medical Centre, and Parkdale Sherwood HeadStart as well as a number of sports and charitable organizations.
Jim was a director on the Health PEI Board for 8 years until March 2018 where he served on the Audit, Nomination and Executive Committees of the Board. He was appointed as Health PEI Board Trustee in June 2018 and subsequently appointed as Health PEI Board Chair in October 2018.
Jim is a member of the P.E.I. Law Society and Canadian Bar Association and resides in West Covehead with his wife Margaret.
Email:  jrevell@gov.pe.ca
Helen Flynn
Board Member / Chair of Community Health Engagement Committee – Eastern Region

Helen Flynn is a Registered Nurse (retired) who also holds a Masters Degree in Adult Education. In Health, she has held leadership roles in corrections, addictions, corporate services (health) and retired as Manager of Health Programs at Holland College. Since then, she has been self- employed doing contract work for a number of organizations. 
Helen has been a board member with Heart and Stroke PEI and Canada for many years, serving two terms as Provincial President. She represented registered nurses in PEI on the Board of the Canadian Nurses Association while serving as Provincial President for the Association of Nurse of PEI. She has held leadership positions with AIDS PEI and Pat and The Elephant. 
In 2012, Helen was awarded the Queen Elizabeth 11 Diamond Jubilee Medal and the Distinguished Service Award from Heart and Stoke Canada. 
She and her husband Donnie have two adult children both of whom have a health background; as well as twin grandsons whom Helen is quite involved. 
Colleen Parker
Board Member / Chair of Community Health Engagement Committee – Western Region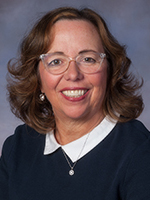 Colleen Parker is the Executive Director of Enriched Residential Care Concepts at Phillips Residence, Community Care Facility in Alberton. Previously, she worked for 17 years at Kids West Inc. as Coordinator of the Canada Prenatal Nutrition Program and Family Services Coordinator. Prior to that, Colleen worked for 15 years for the Department of Health and Social Services.  
Colleen is a graduate of UPEI. She has extensive multi-sector experience having served on many local, provincial and national committees and boards. Colleen served as a Trustee with the English Language School Board and served on the UPEI Alumni Board of Directors and UPEI Senate. 
Colleen is a wife and mother, and resides in Mill River East. She has one daughter, two stepsons and three delightful grandchildren. She is keenly interested in the Health Care System and how we can encourage the citizens of PEI to approach wellness from an early age. She is Chair of the Western Community Health Engagement Committee and is looking forward to serving on the Health PEI Board of Directors.
Philip Jost
Board Member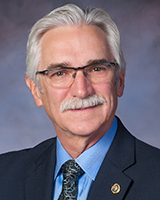 Phil Jost's health care and community service background includes CEO West Prince Health Authority, Chair of the Health Association of PEI, Board Member of the Canadian Healthcare Association, Member of the PEI Physician Resource Planning Committee, Member of the Holland College Board of Governors and published health reform author.   
Phil's health career has always been focused on bridging conventional wisdom to support ongoing efforts to provide access to the right integrated health resources and services at the right time, in the right place, and at the right cost to improve the health of Islanders.  
Philip has an MBA, and his personal interests include physical fitness, alpine skiing, public speaking, networking, leisure reading, health system research, cycling, recreational golf, backcountry hiking, sailing and spending quality time with family. 
Kathleen MacMillan, PhD, RN, FAAN
Board Member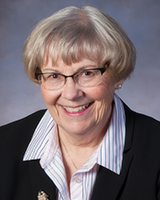 Past Director and Professor (retired), School of Nursing, Dalhousie University, Halifax, NS
Dr. Kathleen MacMillan is a graduate of the Toronto East General Hospital School of Nursing (diploma) and the University of Toronto (BSc, 1980; MA, 1983, MSc, 1992; PhD, 2005). Her professional experience includes nursing practice, administration, research, education and health policy. She has been recognized as a distinguished alumna of the Faculty of Nursing at the U of T and received a Centennial Achievement Award from the Canadian Nurses Association in 2008. In 2017, she was inducted as a Fellow in the American Academy of Nursing.
Dr. MacMillan was the first Provincial Chief Nursing Officer for the Ontario Ministry of Health & Long Term Care (1999-2001) and Executive Director, Office of Nursing Services for First Nations and Inuit Health Branch of Health Canada (2001-2004). Prior to her appointment to Dalhousie University, she was Dean, School of Health Sciences at Humber Institute of Technology & Advanced Learning in Toronto. Now retired, she holds adjunct appointments at the University of Prince Edward Island Faculty of Nursing and the School of Nursing and the Faculty of Graduate Studies at Dalhousie University, Halifax, Nova Scotia. Her research interests are in patient safety, nursing human resources, nursing history and interprofessional collaboration.
Randy Goodman
Board Member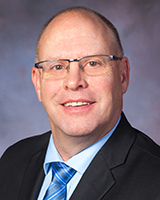 Randy is a Senior Executive Leader with over 25 years of  experience in the Health Industry. He has  expertise in Strategic Planning; Human Resources; Team Integration and Culture; Business Development and Branding-Marketing; Purchasing; Business Acquisition and Transactions; Contracts and Negotiations;, and Implementation of Business Systems including design, Audit/Control Systems and Customer Feedback. 
Starting his own practice over 28 years ago, Randy's  career has progressed to owning multiple businesses  in health care and private enterprise. Most recently he was the first Director of the Fortius Sports Medicine and Rehabilitation Institute, a $65M facility with over 90 sport medicine physicians, therapists, and sports science staff.  
He has taught practice management and clinical leadership for over 25 years at the university and post graduate level and has served on multiple health care related Board of Directors. 
Randy is now a consultant in clinic management, and teaches clinical leadership and professional development at the post graduate level throughout Canada. He continues to see a small clinical caseload of sports physiotherapy clients. He is also  an examiner for the Physiotherapy Specialty Certification Board of Canada. 
Randy graduated from Dalhousie University in 1988, and has worked in various locations throughout Canada, returning to PEI to be closer to his family in 2016.  He is married and has three children in Atlantic Canada and 3 grandkids who keep him grounded and passionate about the future.
Andrea Slysz
Board Member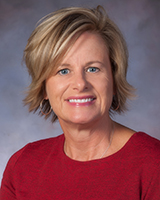 Andrea Slysz is currently a member of the South Shore Health and Wellness Inc., working  to facilitate quality health care locally for the South Shore communities of PEI. 
As an R.N., Andrea has had many diverse opportunities of employment. These include working as a nurse at the IWK Children's Hospital, being a clinical instructor and learning manager for the Holland College Practical Nursing Program, a clinical instructor for the UPEI School of Nursing, and a primary care nurse with a family practise for many years. 
Andrea describes leading medical teams with her husband to Haiti as being one of the highlights of her nursing career. Third year students from the UPEI School of Nursing have been able to gain an international community health experience by joining their teams to Haiti.
Andrea was born in Halifax, N.S. and graduated from Dalhousie Nursing School in May 1988. She moved to PEI with her husband, Dr. Garth Slysz in 1990 and they have three grown children and one granddaughter. They enjoyed raising their family in Charlottetown, PEI and currently reside in Victoria By the Sea, Prince Edward Island.